World Boss Rush Returns To Guild Wars 2 July 16
Time: 2019-07-11
"The World Boss Rush special event is back next week for another round of vigorous villain vanquishing and bonus rewards. When we ran the first iteration of the event, we asked you to share your thoughts—and based on your feedback, we've made some updates. Thank you for taking the time to weigh in!"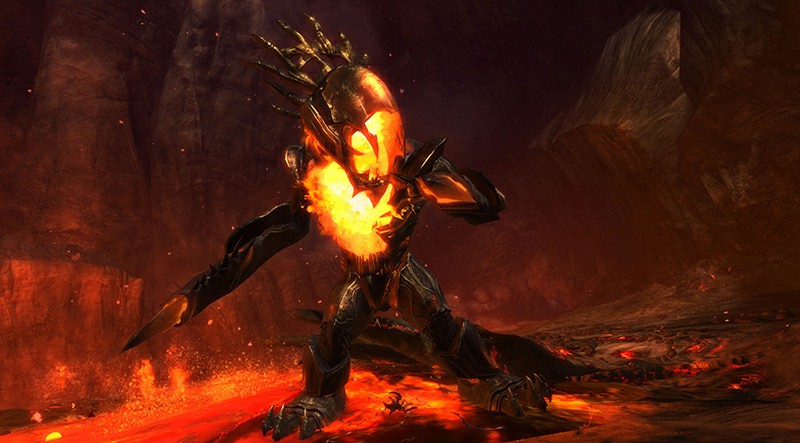 The World Boss Rush event kicks off on July 16th. If killing world Boss in
Guild Wars 2
is your pleasure, you don't want to miss the return of World Boss Rush next week.
Guild Wars 2
doesn't have a major patch yet, but it looks like ArenaNet is already looking at an event starting next week that will bring back an update to World Boss Rush, though due to feedback from the last one, this version will definitely be different.
From July 16 to 23, GW2 players will travel around the world with their bosses to advance the goals of the entire community and receive loot accordingly (and this time the loot tiers looks more valuable).
In the meantime, you might want to check out the cash shop which has just been updated with the new Inquest Overseer Chair and Glider. Halloween came early to the gem store, with a 20% discount on the Mad King Thorn items. Apparently more will be available over the course of the week, presumably even the Mad Realm mounts featured in the promo. There will be still more hair-raising suits, miniskirts, mount skins and other cosmetics.
Special Event: World Boss Rush
Date: From 16 July to 23 July
Gameplay Variant: Gain Bonus Boxes of Goods for participating in world boss events.
You'll get more Bonus Boxes of Goods for defeating bosses at the end of longer and tougher event chains.
Community Goal
Taking down world bosses will progress the overall community goal. You'll receive rewards for each tier you participate in.
Tier 1
3 Celebration Boosters
5 Guild Gold from Kills Banners
50 Kralkatite Ore
Tier 2
3 Celebration Boosters
5 Guild Gathering and Swiftness Banners
10 Pact Scout Mapping Materials
50 Difluorite Crystals
Tier 3
3 Celebration Boosters
5 Guild Karma and Experience Banners
5 Trays of Omnomberry Bars
50 Lumps of Mistonium
Tier 4
3 Celebration Boosters
5 Guild Gold and Magic Find Banners
10 Bonus Boxes of Goods
50 Inscribed Shards
Tier 5
3 Celebration Boosters
5 Guild Heroes Banners
50 Branded Masses
Endless Boss Chest Tonic
Guild Wars 2
Guild Wars 2 Event
Guild Wars 2 News