Guild Wars 2 Fly Over To The Gem Store For Weekly Supplies And More
Time: 2019-08-28
Free Customer Appreciation Package
Pick up a free Customer Appreciation Package from the Gem Store between now and August 31! It contains a Black Lion Chest and a Black Lion Chest Key.
New Horizons Supply Drop Requisition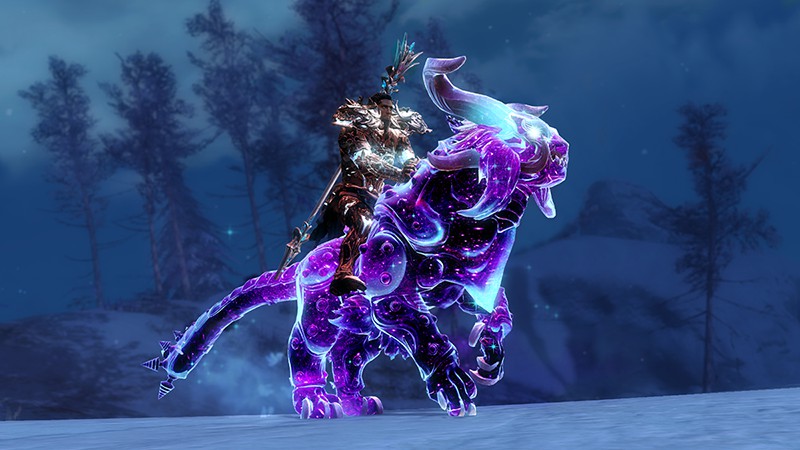 Celebrate the seventh anniversary of
Guild Wars 2
—and prepare for the next chapter of Living World—with four weekly deliveries of fun and useful items!
When you purchase the New Horizons Supply Drop Requisition, the Black Lion Trading Company will send you a package of valuable items each week. The first supply drop will arrive as soon as you've purchased a requisition, and the others will be delivered every Tuesday through mid-September.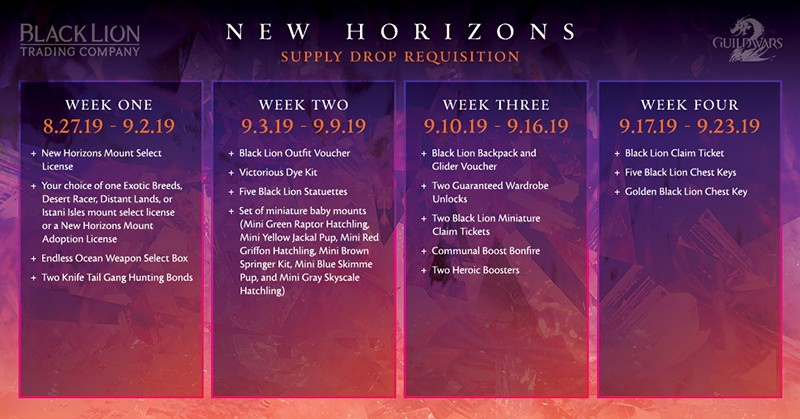 Week One (August 27)
New Horizons Mount Select License*
Your choice of one Exotic Breeds, Desert Racer, Distant Lands, or Istani Isles mount select license or a New Horizons Mount Adoption License
Endless Ocean Weapon Select Box
Two Knife Tail Gang Hunting Bonds
Week Two (September 3)
Black Lion Outfit Voucher
Victorious Dye Kit
Five Black Lion Statuettes
Set of miniature baby mounts (Mini Green Raptor Hatchling, Mini Yellow Jackal Pup, Mini Red Griffon Hatchling, Mini Brown Springer Kit, Mini Blue Skimmer Pup, and Mini Gray Skyscale Hatchling)
Week Three (September 10)
Black Lion Backpack and Glider Voucher
Two Guaranteed Wardrobe Unlocks
Two Black Lion Miniature Claim Tickets
Communal Boost Bonfire
Two Heroic Boosters
Week Four (September 17)
Black Lion Claim Ticket
Five Black Lion Chest Keys
Golden Black Lion Chest Key
This week, the New Horizons Supply Drop Requisition is available at the discounted price of 2,400 gems. The discount decreases each week, so pick up yours now for the best price—and to get your first shipment of items today! (Limited to one purchase per account. Purchases made after week one will include items from the previous weeks in the first delivery.)
Seventh Anniversary Chest
Inside each chest, you're guaranteed to find a Seventh Anniversary Black Lion Present, a redeemable Black Lion Statuette, and two common items. You also have a chance to find something rarer in the fifth slot, including exclusive items and glyphs, and skins from the Shifting Sands Weapon Collection and Mordrem Weapon Collection.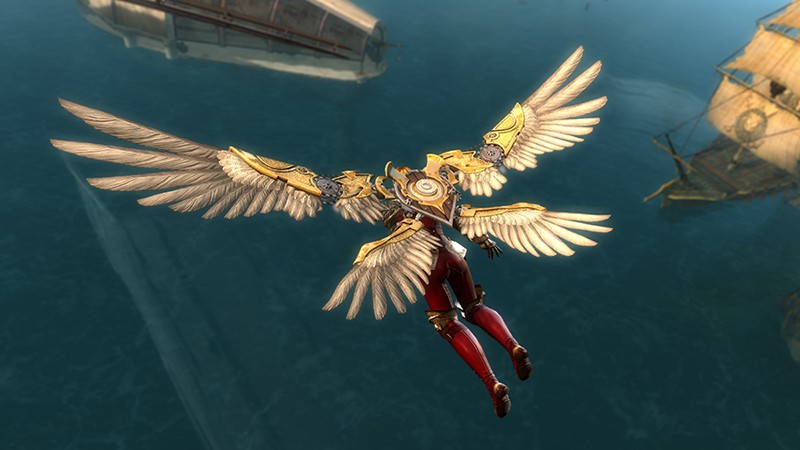 Exclusive Item—Watchwork Wings Package
Take to the skies on glorious new wings! Tyria's best craftsmen have been hard at work designing a glider and backpack combo with four elegant wings powered by painstakingly crafted gears.
Black Lion Exclusives Chest Is Back!
The Black Lion Exclusives Chest can be found as a rare drop inside Black Lion Chests for a limited time. Use it to select your choice of a Black Lion Chest exclusive item, or sell it to other players on the Trading Post.
The chest has been updated with even more items to choose from:
Storm Dagger Skin
Mini Exo-Suit Mounts Pack
Springer Kit Backpack
Envoy Scythe Staff Skin
Desert King Throne
Iron Beast Greatsword
Roaring Dragon Glider
Exalted Shoulders Skin
Etherbound Package
Branded Relic Package
Guaranteed Item—Seventh Anniversary Black Lion Present
No celebration is complete without yummy treats to eat—so open this special gift and get cooking! Each present contains a Mystery Cooking Ingredient Box full of cooking supplies, including some for ascended cooking, and a random, sellable Guild Wars 2 commemorative item.
Endless Ocean Weapon Collection
Summer's ending, but there's still time left to splash around with the Endless Ocean Weapon Collection, inspired by the subtle movement of light reflecting on waves. Now available from Black Lion Weapons Specialists for one Black Lion Claim Ticket per skin.
Anniversary Sales Continue
Sales are still going strong, so keep an eye out for your favorite items!
August 27
Emblazoned Dragon Throne—20% Off
Dragon Emblem Balloon—25% Off
August 28
Black Lion Hunters Contract—30% Off
August 29
Season 3 Expedition Contract—20% Off
August 30
Maguuma Pact Operation Portal Device—20% Off
Level-80 Boost—30% Off
Central Tyria Waypoint Unlock Package—40% Off
Guild Wars 2: Heart of Thorns™—Deluxe Upgrade—50% Off
Guild Wars 2
Guild Wars 2 News
Guild Wars 2 Appreciation Package