Guild Wars 2 Seventh Anniversary Gifts are Coming Soon
Time: 2019-08-14
Guild Wars 2 gifts are coming soon to celebrate its seventh anniversary.
If you created a character before August 25, 2012, you'll receive your gifts first, starting August 25.
Pacific Time (UTC-7) on August 27 on the official Twitch, YouTube, and Facebook channels.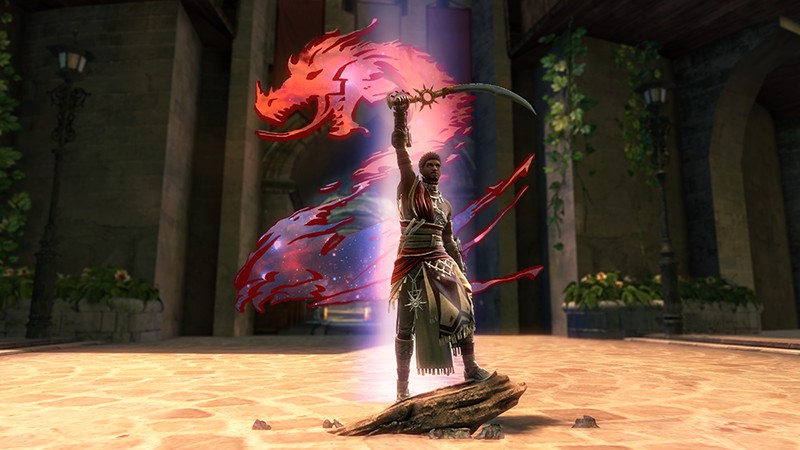 Anniversary Gifts
Every year, characters receive a birthday gift to mark the date they were created. As they grow into seasoned adventurers, they receive special items like backpack skins, weapon skins, and even a full set of armor skins. Check out the full list on our official wiki to see what your characters will receive on their next birthday!
The oldest characters were created on August 25, 2012 during the early access period prior to Guild Wars 2's launch. Those characters will begin receiving their seventh birthday gift on August 25, 2019.
A Victorious Anniversary Achievement Box will be delivered to the first character to reach the seven-year milestone on your account, and contains the following:
Account rewards:
Victory Rock—Use this novelty chair to strike a heroic pose.
Title—"Victorious"
Anniversary Armor Pack—Choose a set of exclusive armor skins.
Two Anniversary Weapon Packs—Choose exclusive weapon skins.
Anniversary Backpack Pack—Choose an exclusive backpack skin.
Guaranteed Wardrobe Unlock—Unlocks a random wardrobe option.
Character rewards:
Birthday Card—Awards 5,000 karma when consumed.
Victorious Dye Kit—Choose an account-bound exclusive dye.
Two Black Lion Statuettes—Redeemable for a variety of gem store items.
Two Birthday Boosters—Grants the Celebration Bonus effect for one day.
Five Teleport to Friend Tokens—Use to teleport to a party member's location.
While the account rewards are only delivered once per account, each of your characters will receive the character rewards on their seventh birthday through the in-game mail system.

Anniversary Sales
Our annual anniversary sales continue through the end of August. Check the Black Lion Trading Company news post every week for a list of sale items and grab your favorites from the Gem Store!
The items on sale this week are:
August 12
Grand Lion Griffon Skin—20% Off
August 13
Summit Wildhorn Springer Skin—20% Off
August 14
Tremor Armadillo Roller Beetle Skin—20% Off
August 16
Distant Lands Mount Adoption License—20% Off
Distant Lands Mount Select License—40% Off
Home Instance Node Pack—35% Off
Unbreakable Gathering Tools—50% Off (limit one per account)
August 17
Path of Fire Survival Package—35% Off
Elonian Introductory Package—35% Off
Guild Wars 2 gifts
Guild Wars 2
Guild Wars 2 News