Guild Wars 2 The Icebrood Saga Begins September 17
Time: 2019-09-02
The next chapter of Living World, The Icebrood Saga, begins this September!
While all seems quiet in the wake of Kralkatorrik's defeat, whispers of trouble are stirring in the Northern Shiverpeaks. In this new Living World story, you and your allies will find yourselves at the center of a gathering storm as an ancient and insidious threat slowly reveals itself. Together you'll face Jormag's cult, the Icebrood, who have been twisted by the Elder Dragon's corrupting power.
You'll explore the personal histories of some of your closest companions, like Rytlock Brimstone and Braham Eirsson—and learn more about the charr and norn cultures that shaped them.
Prologue: "Bound by Blood"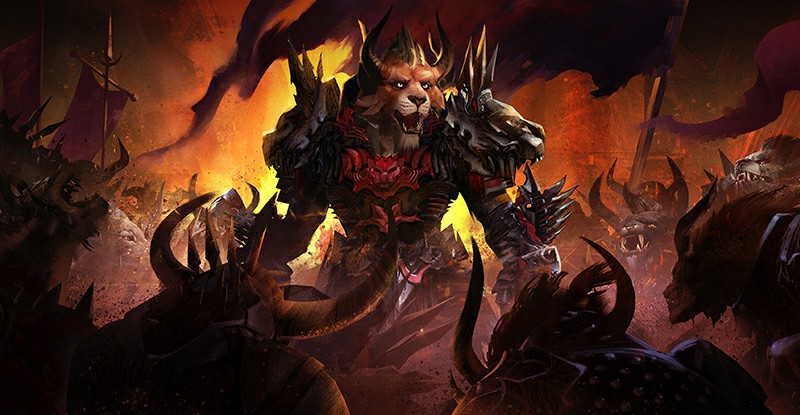 The Icebrood Saga's prologue episode arrives on September 17 and is free to play for everyone who owns the
Guild Wars 2: Path of Fire™
expansion. If you're new to
Guild Wars 2
or have never experienced Living World, it's a great time to jump in!
Episodes of The Icebrood Saga can be unlocked for free by logging in to Guild Wars 2 while they're currently live (between an episode's release date and the date of the next episode release). If you own Guild Wars 2: Path of Fire, you can play the episodes right away. If you don't own the expansion, your unlocked episodes will be available to play as soon as you upgrade your account by purchasing it.
Better yet, we're now including the first expansion,
Guild Wars 2: Heart of Thorns™
, free with every purchase of Guild Wars 2: Path of Fire! Mount up, explore the Heart of Maguuma, and prepare for The Icebrood Saga all for one low price.
Read all the details in this blog post or click the button below to head to our shop and upgrade your account with Guild Wars 2: Path of Fire today.
Features of The Icebrood Saga
Our developers talked about some of the content coming up in Living World:
New Maps—"Bound by Blood" takes you to Grothmar Valley to join an all-legion rally with the charr. The following release, Episode 1, is set in the Far Shiverpeaks, in a map that will expand to encompass new stories, activities, and places over the first and second episodes.
New Masteries—Starting in Episode 1, you'll be able to begin unlocking a new mastery line based in norn culture, exploring the history and influence of the Spirits of the Wild.
Strike Missions—Tackle these challenging boss encounters in a group of up to ten players, either as a pre-formed squad or in a public mode anyone can join.
In addition to all the new Living World content, you can look forward to other Guild Wars 2 features:
Character Build and Gear Templates—In the near future, you'll be able to easily share your builds and swap between different equipment loadouts with ease!
Competitive Updates—Swiss-style tournament support is almost here! Special tournament support, mini-seasons, and world restructuring are in progress, and we'll be able to talk more about them in the coming months.
Merchandise, Music, and More
We also announced some projects we're working on with our partners. Check out the cool Guild Wars 2 products available now and coming soon!
The Complete Art of Guild Wars: Twentieth Anniversary Edition—To celebrate ArenaNet's upcoming 20th anniversary, we're teaming up with Dark Horse Comics to release a special compilation of concept art, production material, and creator commentary. Visit Dark Horse's website to pre-order your copy!
New Guild Wars 2 Apparel—We recently released cosplay-ready leggings and dresses in partnership with Wild Bangarang, and today you can purchase brand new Guild Wars 2 t-shirt designs from Hot Topic and For Fans By Fans! Starting on September 27, UK-based apparel company Insert Coin will offer a new line of Guild Wars 2-inspired t-shirts and a hoodie.
Guild Wars 2 Music—Starting today, you can stream the original scores for Guild Wars 2: Heart of Thorns, Guild Wars 2: Path of Fire, and Living World Seasons 2-4 through TIDAL.
Figures by Funko—In January of 2020, you'll be able to surround yourself with some adorable friends (or enemies)—Funko Pop! featuring Aurene, Rytlock, and Palawa Joko! Each one will also include a code for a special Funko Pop! mini version to accompany you in game.
Phone Cases and Mousepads by Razer—Soon you'll be able to dress up your phone and gaming space with Guild Wars 2 art.
Stay tuned for more information about The Icebrood Saga Prologue: Bound by Blood in the coming weeks as we approach its September 17 release!
Guild Wars 2 News
Guild Wars 2 Icebrood Saga
Guild Wars 2 Living World