Conan Exiles Live Stream Reveals New Items For Blood And Sand
Time: 2019-09-03
In a recent live stream, the Conan Exiles dev team showed off new items coming to Blood and Sand and back with another Testlive patch. There's also a huge amount of fixes to various bugs and issues to be found in this update, in addition to some known issues that will be fixed ASAP.
Summarized in this recap, the stream discussed:
New DLC Building Pieces
Armor
Armor Stats
War Banner DLC
DLC weapons
Patch notes are also live, with highlights including the following new additions:
New Weapon Type: Two-Handed Axes (Great Axes). These axes allow for wide, powerful swings that will decimate your opponents en masse.
New Modkits and Weapon Oils are now available. New Modkits can be learned from inside the Warmaker's Sanctuary dungeon, while the Weapon Oils can be purchased from the Archivist in the Unnamed City.
New Weapon Type: Short Swords. These swords allow for accurate, forward-motion stabs as opposed to the wider swings from their larger cousins.
New Placeable: Battle Standard
– The Battle Standard allows you to combat other players, even on PvE servers. The system is an OPT-IN system (meaning, you have to agree to the terms before it becomes active) that is not forced on you when entering the area and you can choose to ignore all PvP should you choose to.
– Dying to PvP combat while in range of the Battle Standard also prevents you from dropping your loot, allowing you to create designated PvP areas. The Battle Standards can also be picked up by anyone as they disregard ownership.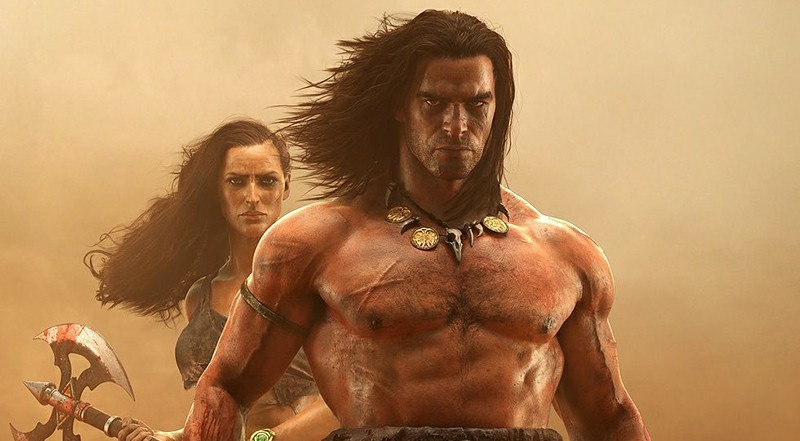 Building and placeables fixes
Giant King Statuettes should no longer have 0 hitpoints when placed.
Altars placed on foundations should no longer disappear after upgrading them to higher Tier.
The Kiln should no longer display as having 0 hitpoints when placed.
Added thin lines inside the Yamatai and Pict foundations and ceilings in order to more easily show the direction of planks when placing these pieces.
Crafting fixes
Hyperborean Slaver Epic armor no longer requires double the amount of Hardened Steel bars.
Crafting cost for one of the Impaled Skulls was homogenized.
Turan Furniture-Maker recipes now correctly inform you about which crafting station is used for them.
Exceptional/Flawless items can no longer be crafted without having the required Feat unlocked.
Combat fixes
Acid and Smoke arrows can now properly be dragged onto bows.
The Fluid Swings perk now correctly reduce stamina cost for heavy attacks.
The Shank now correctly applies Sunder on hit.
It's no longer possible to apply poisons to "The Festering One", since it has poison on it by default.
Doom and Shark Bite should now correctly (but rarely) hit for bonus damage.
Check out the live stream below.
Separate TestLive Product on Steam If you own
Conan Exiles on Steam
, you should now see a separate Product called "
Conan Exiles – Testlive Client
" in your library which gives you the option to install an additional instance of the game specifically for the TestLive servers. Please be aware that this will prompt you for a full additional installation. For those of you who don't want to play through the additional TestLive Client, you can still access the TestLive servers through our old method.
Conan Exiles
Conan Exiles Update
Conan Exiles Blood And Sand