World of Warships: Legends Exits Early Access With The New 'Hunt For Tirpitz' Campaign
Time: 2019-08-14
After spending four months in Early Access, intense naval combat fully comes to consoles with the official launch of World of Warships: Legends for PlayStation 4 and Xbox One. World of Warships: Legends keeps its course with a new update that marks the full release of the game that is already making waves.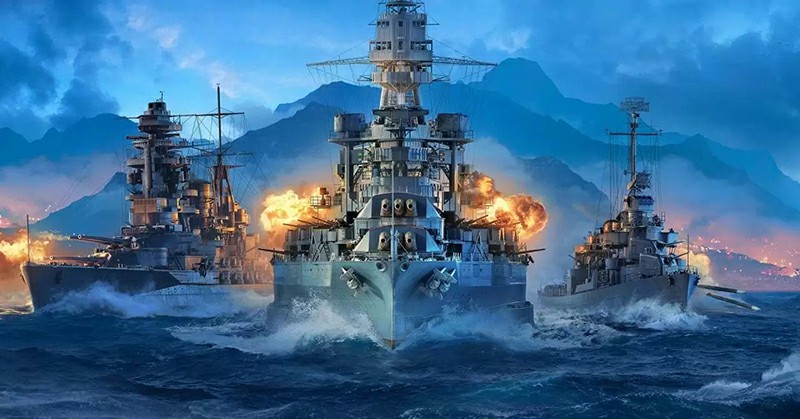 According to the game's full release version comes with new content including German battleships, German destroyers, and now the legendary battleships of Germany are now available through the early access mechanic to players who play through the "Hunt for Tirpitz"campaign. Through the new "Hunt for Tirpitz" campaign, players will get extra rewards, equipment, and Commanders that will help them on their way to the legendary Tirpitz.
"In order to receive the full benefit of the Hunt for Tirpitz campaign, players should get Admiralty Backing. The campaign will be available for five weeks, from August 12th to September 15th, giving players the opportunity to progress through 100 levels by completing a myriad of challenges and weekly missions. Along the way through each of the 100 campaign levels, players will be showered in rewards ranging from credits to premium time! Players will also receive new campaign currency on the way, giving them a chance to play some of the upcoming German Battleships such as the Gneisenau or Bayern."
Players will also have access to a wide selection of German Navy battleships and destroyers. German battleships are known for their durability and their effectiveness in close-range combat while their destroyers are infamous for their sheer firepower. Destroyers are swift and stealthy threats skilled at locating and harassing the enemy. Cruisers are the most flexible warships, being able to both detect and punish destroyers as well as outmaneuver battleships. Battleships trade speed and maneuverability for sheer firepower, making them able to send a lone cruiser to the bottom with a single broadside.
In-game there are seven tiers of ships to progress through, distributed over four nations and three classes, alongside 28 unique commanders to stand at the helm. World of Warships: Legends puts the Tirpitz at tier VII, the highest tier in the game.
Check them out in the full release trailer below.
World of Warships: Legends
World of Warships: Legends Update