Disney has revealed the first trailer for Star Wars: The Mandalorian
Time: 2019-08-27
Disney's D23 show is in full bloom, and Star Wars fans are looking forward to big reveal s like the latest trailer for Star Wars: The Rise of Skywalker and the first trailer for Star Wars: The Mandalorian. At D23 expo, creator Jon Favreau took the stage to show excerpts from the upcoming show, which will air exclusively on Disney+ November 12th, the day the streaming service officially launches.
Disney has revealed the first trailer for its long-awaited Star Wars original series, The Mandalorian.
The Mandalorian is one of the biggest launch titles coming to the new streaming service Disney+. It's heavily inspired by fan-favorite character Boba Fett and his father, Jango. The new Mandalorian character, played by Pedro Pascal (Game of Thrones) will also help fill in the gap between Star Wars: Episode VI — Return of the Jedi, just after the fall of the Empire, and the rise of the First Order.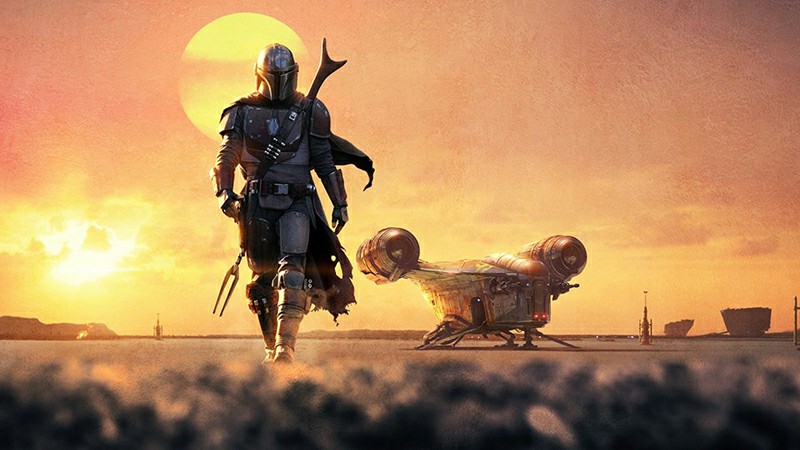 Aside from The Mandalorian trailer, Disney announced a slew of new shows that are coming to Disney+ in the future, including Ms. Marvel, She-Hulk and Moon Knight. And, as if that wasn't enough, Lucasfilm president Kathleen Kennedy made the return of Ewan McGregor as Obi-Wan Kenobi official, which will happen as part of an as-of-yet untitled series for Disney+. The company also announced that Clone Wars is also coming back to -- you guessed it-- Disney+ in February 2020 -- showing that it's push for original content is extremely serious. While you wait for all these shows to arrive, though, be sure to check out our hands-on with Disney+, which is turning out to be quite promising.
Star Wars News
Star Wars: The Mandalorian
Disney Games
Star Wars: The Rise of Skywalker