Activision Announces Call of Duty League Coming in 2020
Time: 2019-10-14
In news beyond the impending launch of Call of Duty: Modern Warfare, Activision has announced the "Call of Duty League". This new league will be an official esports tournament for Call of Duty; featuring 12 professional teams from around the world, and a prize pool of over $6 million. The season, which saw teams purchase city-based franchises, will have the CoD League travel "from city to city," according to the announcement, with play beginning in 2020 and featuring 5v5 Call of Duty: Modern Warfare multiple player matches. Activision, it seems, is preparing to move into the esports market in a major way next year.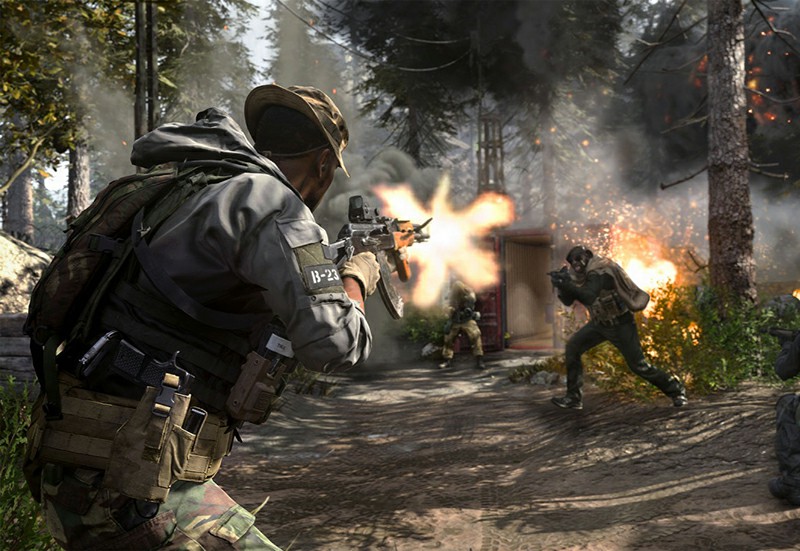 The Official Call of Duty League
Activision said "The Call of Duty League launches in 2020, The official esports league of the Call of Duty franchise features 12 professional teams – representing 11 markets across North America and Europe – competing in Call of Duty: Modern Warfare multiplayer matches. The professional competition will travel from city to city, featuring the best Call of Duty esports players from around the globe battling for over $6 million and the ultimate prize: The Call of Duty League Championship."
Call of Duty League Announced for 2020

This decision is likely to catapult Call of Duty very rapidly to the forefront of the esports arena. A $6 million prize pool is significantly larger than those of most other previous competitions, even those well-established in esports. CS:GO, for example, has never had a tournament prize pool larger than $1.5 million. Meanwhile, the 2018 League of Legends World Championship featured a prize pool of around $4.3 million. With such a prize up for grabs, Activision will no doubt be able to attract the top talent with ease. However, it also serves as a clear indication of how much Activision is willing to invest in its esports endeavours.
The decision to move the tour "from city to city" also shows Activision is investing heavily in marketing and event promotion; After all, they need to attract large audiences online and at tournament events. Now that the League has been announced, fans should expect to hear more about the competition after the release of Modern Warfare later this month.
Call of Duty: Modern Warfare
Call of Duty League