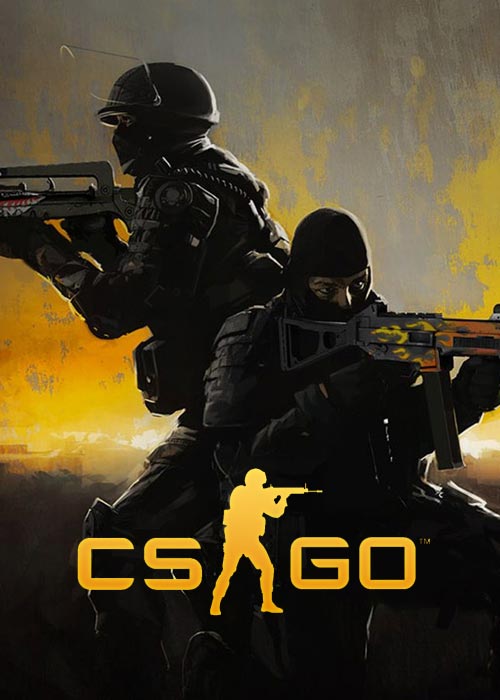 Counter Strike Global Offensive Steam Key EU
NOTE: EU Region Key , Not Global.
Platform:

Region:

Tags:

Stock:
You May Also Like
---
---
CS:GO is a multiplayer first-person shooter video game developed by Hidden Path Entertainment and Valve Corporation. It is the fourth game in the Counter-Strike series.
The game pits two teams against each other:the Counter-Terrorists and the Terrorists.The Counter-Terrorists include SEAL TEAM 6,Special Response Team,British Special Air Service,Grenzschutzgruppe-9,Military Police Special Service Company,and Republic of Georgia Riot Polis;the Terrorists include The Phoenix Connexion,Separatist,PIRATE,Professional,and Freelancers.
Each team must have multiple rounds of battle on the game's map. The way to win is to eliminate the enemy player completely while also to complete separate objectives.The Terrorists,depending on the game mode, must either plant the bomb or defend the hostages,while the Counter-Terrorists must either prevent the bomb from being planted or rescue the hostages.There are six game modes,all of which have distinct characteristics specific to that mode.
CSGO features new maps,characters,and weapons and delivers updated versions of the classic CS content.In addition,CSGO will introduce new gameplay modes, matchmaking,leader boards,and more.The new battle mode is divided into two kinds of leisure and athletics.In leisure mode, the player's attack will not cause mistakes on his teammates,and you can chat with the enemy across teams,the system will also be automatically put on body armor for players.
Counter Strike: Global Offensive is a successor to classic tactical team-based first-person shooters Counter Strike: Source, and the first in line: Counter Strike. One of the most popular multiplayer shooters, and an e-sport hit with elite players and prominent tournaments. If you want to see what some of the most prominent gamers play, buy CS:GO and join the elites of gaming.