New Lovecraftian Dungeon Crawler 'The Yellow King' will open a limited Early Access experience on Halloween
Time: 2019-10-16
Independent studio-slash-cult Spellbook Studio has just unveiled a new multiplayer dungeon crawler titled The Yellow King. The game is inspired by H.P. Lovecraft's Chthulhu Mythos featuring the supernatural being Hastur, a.k.a. The King in Yellow.
"A dark new offering inspired by the horror writings of H.P. Lovecraft, The Yellow King is a massively-multiplayer online world unlike anything you've experienced before.
Delve into infinite dungeons with hundreds of other players to discover treasure, ingenious traps, unspeakable monstrosities, roguelike puzzles, and a complex melee, ranged, and magic combat system."
The Yellow King is scheduled to launch in 2020 but Spellbook will be giving fans a chance to try out the game during a one-day Early Access event on Steam this coming Halloween, 2019.(October 31st)
Players are invited to participate in continuous development of the game, with your feedback guiding the evolution of this project over the next several years.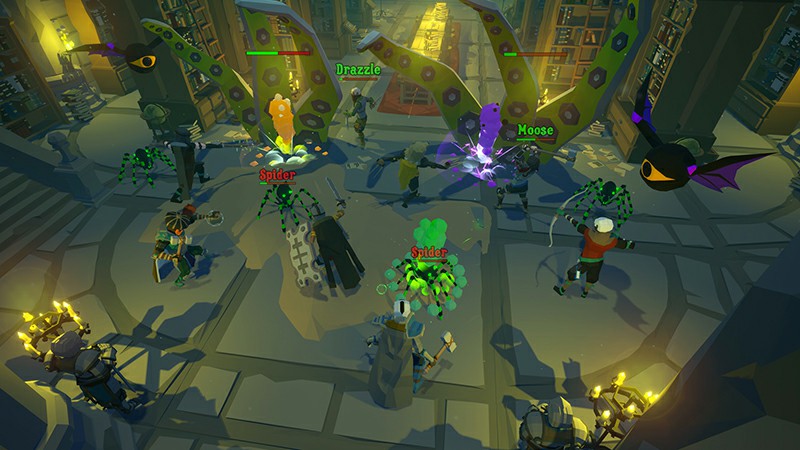 The Yellow King
The Yellow King News