Destiny 2's Festival Of The Lost Event Brings Skeleton Themed Goodies Next Week
Time: 2019-10-24
It's time for the annual "Destiny 2" Halloween game. This year, Halloween masks that you can unlock are back. Also back is earned candy which you can turn in for rewards including a slate of new masks and a new automatic rifle awarded for event's terrors.
The Festival of the Lost kicks off on October 29 and runs for three weeks, through November 19, and once again, players will return to a spooky version of Mercury's Infinite Forest. Guardians will have 15 minutes to explore as deeply as they can, taking on the "fiends, ghouls, and terrors that lie within," and Bungie also warns that you'll want to "beware what awaits you at the end."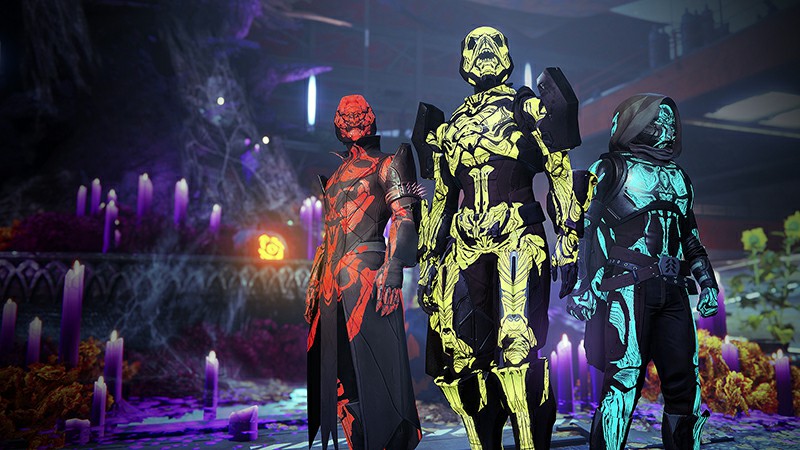 Your big reward for clearing out the Haunted Forest is the Braytech Werewolf auto rifle, an exclusive reward that'll only be available during the Festival of the Lost. And of course there will be plenty of seasonally-appropriate cosmetics available in the Eververse Store.
The Festival of the Lost is open to all players, including those in the free-to-play New Light version of
Destiny 2
. You'll need to be at least 770 Power to get into the Haunted Forest, which is a very low and easy target, even if you're new to the game.
The Halloween event also has its own Eververse rewards, most of which take on a David S. Pumpkins flair with a skeleton theme. You can snag glowing skeleton armor for your characters, as well as a skeletal pterodactyl ship.
Destiny 2 News
Destiny 2 Event
Halloween Event
Festival Of The Lost Event