Destiny 2: Xur location and items, July 12-15
Time: 2019-07-13
If you played Destiny, you may be familiar with Destiny 2's tentacle-faced shopkeep Xur, the weekly Exotic item merchant. In
Destiny 2
, he is back this week with new items for Hunters, Titans, Warlocks, and he now appears all over the map. This week, you can find Xur on Titan, taking shelter in a building on the eastern part of The Rig.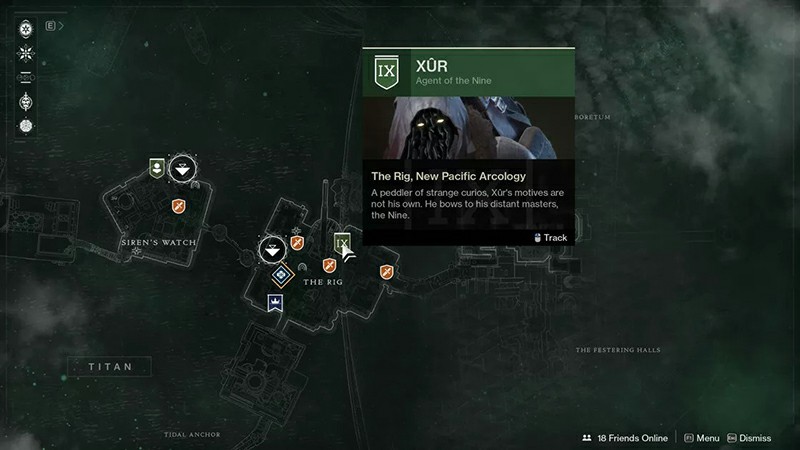 Xur's inventory this week consists of the following:
Hard Light, auto rifle: 29 Legendary Shards
Gemini Jester, Hunter boots: 23 Legendary Shards
Helm of Saint-14, Titan helmet: 23 Legendary Shards
Wings of Sacred Dawn, Warlock chest: 23 Legendary Shards
Isochronal Engram: 97 Legendary Shards
Invitation quest: 9 Legendary Shards
The Exotic Weapon this week is the energy rifle Hard Light. It's intrinsic perk, Volatile Light, allows rounds fired to penetrate targets, have no damage falloff, and ricochet off hard surfaces.
If you have the Hard Light Catalyst, use it to upgrade the weapon to a Masterwork. Doing so will generate Orbs on multikills and gain a tracker that displays the number of enemies defeated by using it.
If you are a newcomer to
Destiny 2
or are looking to buy another version of
Destiny 2's CDkey
(
Destiny 2 Blizzard Key EU
,
Destiny 2 PC VPN Code
,
Destiny 2 Forsaken Legendary Edition
), you can click on the mountain link to make the purchase. Our CDKeys products, genuine guarantee, cheap price.
Destiny 2
Destiny 2 News
Destiny 2 Xur