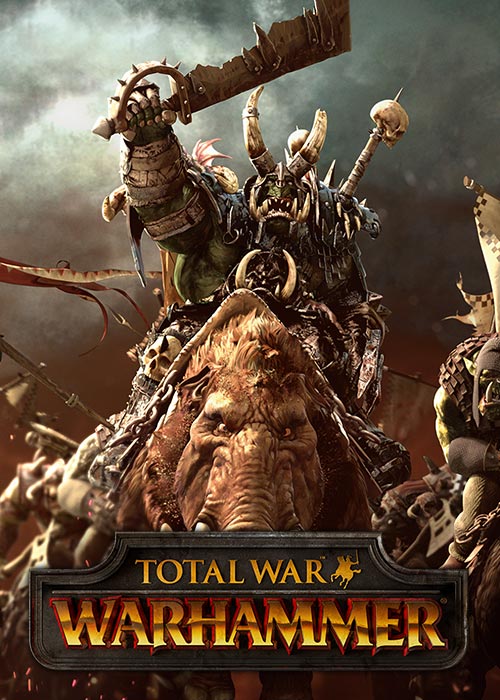 Total War Warhammer Steam CD Key
Warning! This product CAN NOT be activated in following countries: Japan, China, Taiwan, Hong Kong, Russian Federation, Belarus, Ukraine, Armenia, Azerbaijan, Georgia, Kazakhstan, Kyrgyzstan, Republic of Moldova, Tajikistan, Turkmenistan, Uzbekistan, Brazil, Colombia, Argentina, Peru, Venezuela, Chile, Ecuador, Bolivia, Paraguay, Uruguay, Guyana, Suriname, French Guiana, Falkland Islands (Malvinas), Singapore, Malaysia, Philippines, Indonesia, Brunei Darussalam, Thailand, Lao People's Democratic Republic, Cambodia, Vietnam, Myanmar, India, Republic of Korea, Democratic People's Republic of Korea, Turkey, Macau, Thailand, Lao People's Democratic Republic.
Platform:

Region:

Tags:

Stock:
You May Also Like
---
---
A unique combination of colossal real-time battles and an addictive turn-based sandbox campaign game of statecraft, politics and empire building, Total War: WARHAMMER will deliver hundreds of hours of absorbing gameplay. What is more, this title will go on to combine with two further standalone instalments and additional content packs to create the largest Total War experience ever. An epic trilogy of titles that will redefine fantasy strategy gaming. This is the dawn of a new era. Total War: WARHAMMER brings to life a world of legendary heroes, towering monsters, flying creatures, storms of magical power and regiments of nightmarish warriors. Our rules have changed; the only constant… is war.