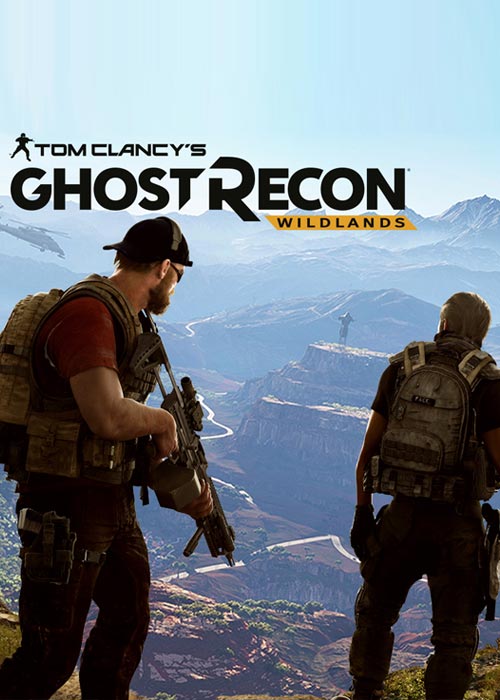 Tom Clancys Ghost Recon Wildlands Uplay CD Key EU
Warning! Tom Clancy's Ghost Recon Wildlands is region locked and CAN'T be activated and played in the following countries: United States, Canada, Argentina, Colombia, Japan, Armenia, Azerbaijan, Belarus, Ukraine, Georgia, Kazakhstan, Kyrgyzstan, Republic of Moldova, Tajikistan, Turkmenistan, Uzbekistan, Russian Federation, China, Bangladesh, Bhutan, Brunei Darussalam, Cambodia, Hong Kong, Indonesia, Lao People's Democratic Republic, Macau, Malaysia, Mongolia, Myanmar, Nepal, Philippines, Singapore, Taiwan, Thailand, Vietnam, Dominican Republic, Ecuador and India.
Platform:

Region:

Tags:

Stock:
You May Also Like
---
---
An EU key,but it is also region locked,works on Uplay and PC.
Tom Clancy's Ghost Recon: Wildlands takes place in the expansive, gritty and vibrant backdrop of Bolivia, South America.Bolivia, a few years from now: this beautiful South American country has become the largest drug producer in the world. The influential and vicious Santa Blanca drug cartel has turned the country into a narco-state, leading to lawlessness, fear, injustice, and violence. The cartel is on track to becoming a major underworld power and global threat.The Ghosts,the legendary squad of US military Special Forces, will be deployed behind enemy lines with the task of creating chaos to break the dirty activity between cartel drug groups and corrupted government,even leting them kill each other.
Tom Clancy's Ghost Recon Wildlands is a tactical shooter game set in an open world environment and played from a third-person perspective with an optional first person view for gun aiming. Players play as members of the Delta Company, First Battalion, 5th Special Forces Group, also known as "Ghosts", a fictional elite special operations unit of the United States Army under the Joint Special Operations Command.
Features:


WELCOME TO BOLIVIA

--From the infamous Death Road to the world's largest salt flat, journey through Ubisoft's largest open world action-adventure game to date. Discover massive regions inspired by Bolivia and South America, their stunning vistas and incredible diversity. Explore the hundreds of villages, landmarks, and legends populating this country in one of the many available vehicles, both on and off road, in the air, on land, and at sea.
BECOME A GHOST--Lead a team of four Ghosts, the absolute best of the US military. Engage all your military missions in whatever order and manner suits you: stealth, distraction, and tactical or frontal assault always remain possible.Make difficult but critical choices: sabotage, interrogation, kidnapping, and assassination are but a few of the options available for you to reach your objectives. Upgrade and fully customize your Ghost with the experience and loot you gather on the battleground.
MANIPULATE AND FACE THE CONSEQUENCES--Interact with different factions in the game: gather intel from the Santa Blanca cartel, bribe the aggressive Unidad military force, benefit from the local rebels' resources, or protect the native population. Start inter-faction battles to cause distractions and help you reach your objectives.