PC Overtakes PS4 as Most Profitable Platform for Ubisoft with Anno 1800
Time: 2019-07-22
On July 18, Ubisoft announced its first quarter for the 2020 fiscal year ending June 30. PC Overtakes PS4 as Most Profitable Platform for Ubisoft.

Ubisoft (EPA:UBI) are a company that is going from strength to strength. To a point, they are performing to a higher extent that even they believed they would. At the end of the last financial year I covered how the first quarter was expected to be down year-on-year (YoY), primarily due to a lack of new releases. As seen in Ubisoft's first quarter results, this has been the case but the company has still surpassed expectations.

Between April and June, Ubisoft reported net sales of €363.4 million ($407.9 million), down 9.2 percent YoY, and net bookings of €314.2 million ($352.6 million), down 17.6 percent. Despite the decline, the figures are still better than what the company was predicting. Of this number, PC platforms generated 34 percent of the company's profit. Meanwhile, the PS4 counted for 31 percent of profits, with the Xbox One falling behind at 18 percent.

This is a steep increase for PC, compared to Ubisoft's earnings for the first quarter of FY2019. For the period between April 2018 and June 2018, PS4 generated 38 percent of the publisher's earnings. PC came in second at 24 percent, meaning Ubisoft has experienced quite the shift in platform profitability year-over-year. Apparently, much of this growth can be attributed to Anno 1800, a city building real-time strategy title for PC that launched this past April.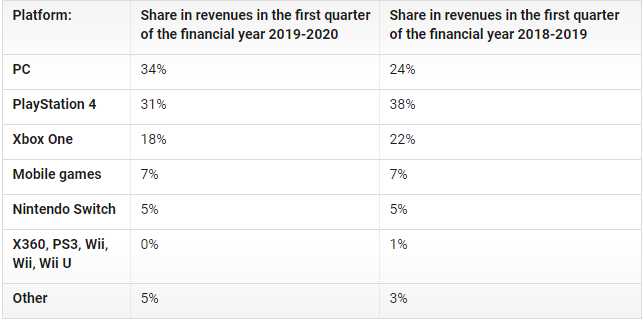 Indeed, Ubisoft's PC business has been expanding for years, but it's rare for it to take centre stage at end-of-quarter earnings. A major part of this success, outside of growth in player investment in Siege and Odyssey, has been Anno 1800. Anno 1800 is a PC-exclusive strategy game lauded by many as a return to form for the series. Despite its niche audience compared to Ubisoft's bigger franchises, the game did very well, enough to boost the PC business into new heights.
Ubisoft also boasts that Assassin's Creed Odyssey is much more popular and earns more than Assassin's Creed Origins in the same time after its release. In addition, the company announced that Tom Clancy's The Division 2 is the best-selling game of the year, beating the titles of competitive publishers. Tom Clancy's Rainbow Six: Siege is also a great game.
Finally, the official also announced the recent new game sales schedule.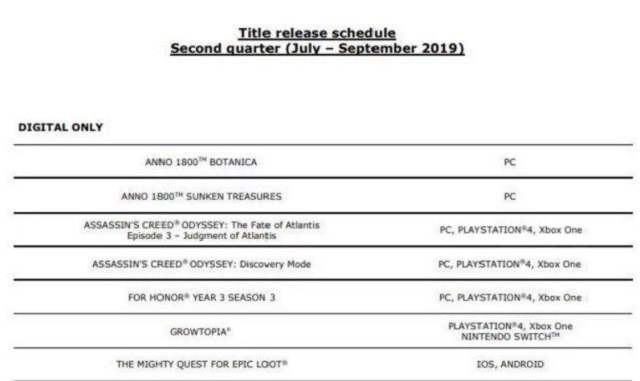 Fastest-selling Series Anno 1800
Anno 1800 Achievement
Anno 1800 Ubisoft
Anno 1800 PC
Anno 1800 PS4