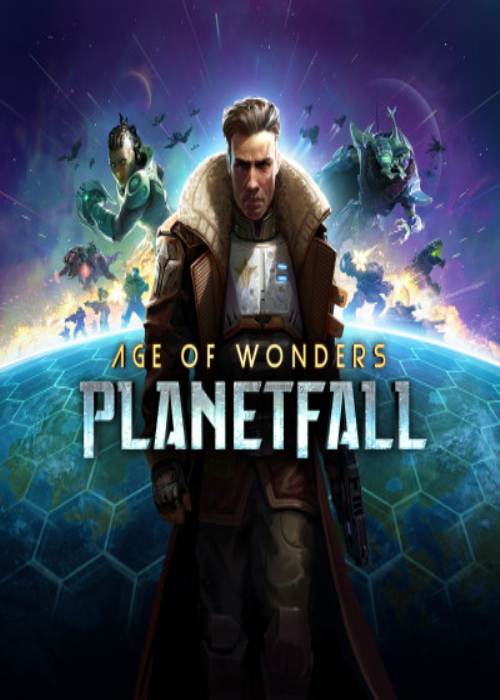 Age of Wonders Planetfall Steam Key
Release Date: 08/06/2019, Welcome to order.
Platform:

Region:

Tags:

Stock:
You May Also Like
---
---
Age of Wonders: Planetfall is a sci-fi strategy game from the creators of the Age of Wonders and Overlord series that takes the brilliant turn-based combat and complex empire building mechanics from the previous games and sends it into the future. The game is developed by Triumph Studios and published by Paradox Interactive.
Are you prepared to do whatever it takes to build a new future for your people on a new and unknown planet? Pick one of the six available factions that include the Amazons, adept warriors that ride dinosaurs into battle, the terrifying and unstoppable cyborg-zombies of the Assembly, or the military-oriented Vanguard. Each faction has its own missions that can be completed by using tactical decisionmaking, military might, diplomacy, and cunning manipulation. Explore this new planet and find planetary ruins, encounter other survivors, and find out what happened to the previous civilization that was stationed on this planet.
Age of Wonders: Planetfall has an extensive and deep single player campaign and a multiplayer mode where you can take on either your friends or complete strangers online, in the hot seat, and asynchronous! The game has customizable units and destructible environment to make the combat feel and look as immersive as possible. Mesmerizing landscapes, megacities that have been long-abandoned, and wild wastelands await, and there are even traces of hidden technologies scattered around the place. Control how your empire develops through technological and social advancements. Doomsday technologies, diplomacy, and conquest are all viable ways of achieving victory in this complex turn-based strategy game!