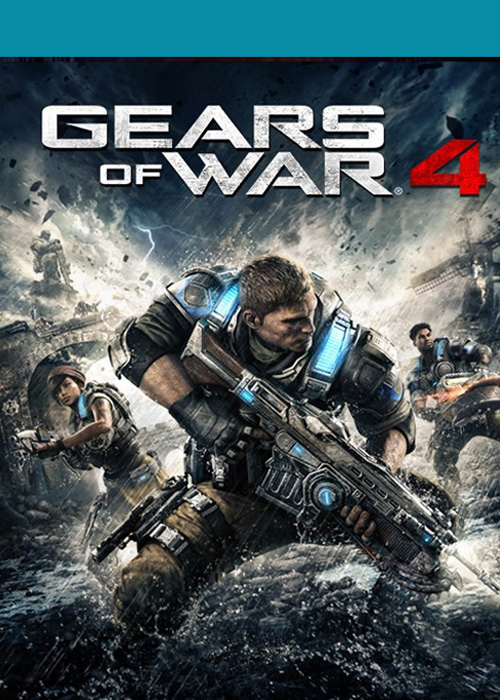 Gears Of War 4 Xbox One / Windows 10 CD Key Global
To download the game on Windows 10: The Anniversary Edition update of Windows 10 is required (if you have automatic updates turned on you should already have it). Open the Windows Start bar and select Windows Store. Log into the Windows Store with the same Microsoft account where you activated the Gears of War 4 key. Search for Gears of War 4 and when you reach its store page you will see a button to download the game.
You May Also Like
---
---
Global Xbox One key for PC.

A new saga begins for one of the most acclaimed video game franchises in history. After narrowly escaping an attack on their village, JD Fenix and his friends, Kait and Del, must rescue the ones they love and discover the source of a monstrous new enemy.

Gears of War 4 puts you in the role of the generation of Gears as they have to try and find out just what is taking their family members away, and put a stop to it once and for all. The game is bigger, more refined, with old and new elements coming together in a way that makes the game truly shine. New weapons will give you new options as you try and kill all the enemies that cross you path. New team-play mechanics will allow you to better work with your Gear partners to ensure no one gets left behind. You will truly never fight alone.

Features:
Never Fight Alone: Enjoy two-player co-op campaign with friends locally via split-screen or over Xbox Live.
Horde 3.0: Team up with four others and battle wave after wave of increasingly difficult enemies by choosing your combat class, leveling up your skills and deploying fortifications anywhere on the map.
Explosive Versus Multiplayer: Compete online in new and favorite game types, all at 60fps on dedicated servers. A new visible ranking system means fairer matchmaking for social, competitive and professional players alike.
Redefined Cover Gameplay: New weapons, close-cover combat moves and combat-knife executions turn each piece of cover into an offensive opportunity. You thought the story was over, but in many ways, it's just the beginning.