Fortnitemares Returns for 2019
Time: 2019-10-30
The Fortnitemares Halloween event returns today with the v11.10 update. Fortnite is kicking its Fortnitemares 2019 event as of today. It features the Gun Fright community game, a battle against the Storm King, and more.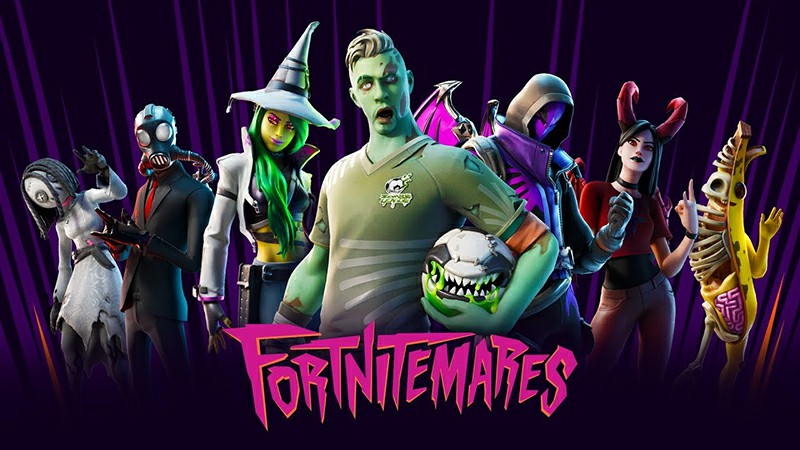 You can visit the monster spawn point on the map or take part in the Storm King Squads LTM. The Pumpkin Rocket Launcher is also rumoured to be making a comeback, which you'll be able to find in chests.
Fortnitemares challenge list
You can find various zombie enemies in the purple circle in the centre of the map. You can also face the Storm King as part of a squad. The Storm King is a big demonic guy with large horns.
You'll earn various cosmetic items during the event, including the Storm Sail glider for your troubles, alongside a bunch of XP. Various areas of the map have had a ghoulish makeover which you'll need to visit to complete challenges.
You can find floating furniture in houses in Frenzy Farm, Salty Springs and Pleasant Park. Zombies might randomly attack you around different areas of the map, so keep an eye out for them.
Destroy all haunted household furniture (0/5)
Leap from a Hideout while an opposing player is within 20 metres (0/1)
Search a chest in a haunted forest, a ghost town and a spooky farm (0/1)
Deal damage to Storm king weak points (0/10,000)
Revive teammates while battling the Storm King (0/3)
Defeat the Storm King (0/1)
There also new Fortnitemares Medals to earn throughout the event:
Storm King Medal – Broke the Storm King's first horn
Storm King Medal Upgraded – Broke the Storm King's second horn
Storm king Medal Maxed – Defeated the Storm King
Monster K.O.
Weak spot destroyed
Fortnite
Halloween Event
Fortnitemares