Diablo 4 Has a 'Shared Open World', Campaign Is Non-Linear
Time: 2019-11-05
At the BlizzCon 2019 opening ceremony, Blizzard finally unveiled Diablo 4 — the game players raged for during last year's Diablo: Immortal debacle. As for the release date, Game Director Luis Bariga revealed during the panel that "Diablo 4" is not coming out soon.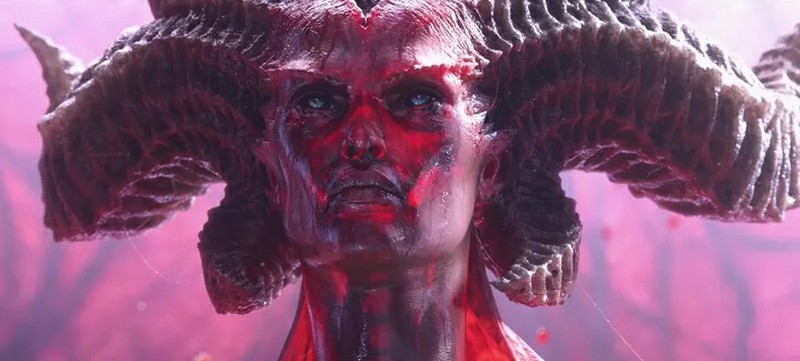 Diablo 4 is some metal shit, a game filled with the spirits of Ronnie James Dio and Satan himself. Some new details were shared regarding how exactly the open shared world of Diablo 4 will work. Blizzard has dropped a lot more details on Diablo 4 than we were expecting. Diablo 4 is in development for PlayStation 4 -- will feature a "shared open world" in which players can meet up and adventure together or trade with one another.
This open world will be split up into five different regions, and those out for blood can fight against other players in specific "PvP zones". There will be no game-wide difficulty levels because of the shared nature of the open world. Enemies will scale so that you and your friends can play together. Keep in mind, some areas will still be more difficult than others, so plan accordingly.
Dungeons can be private for solo or party play. The open world is the only place where you will come across other players. But the biggest idea of Diablo 4 is a non-linear, shared open world, which means, for the first time ever, we won't be going from Act 1 to Act 2 to Act 3 and unlocking a new area each time. Additionally, players can play Solo, but it is not possible to play the game in offline mode.
Diablo 4's darker direction, as seen in its announcement trailer, isn't the only thing that separates it from
Diablo 3
. Diablo 4 will have a much larger open world than
Diablo 3
, 10 to 20 times larger.
Meanwhile, the gameplay trailer reveals the first three classes in "Diablo 4," namely the sorceress, barbarian, and druid. "Diablo 4" will be released on PC, Xbox One, and PlayStation 4 at an unknown release date.
Diablo 4
Blizzcon 2019
Diablo 3