Funcom Releases New DLC And Free PvP Update For Conan Exiles
Time: 2019-09-04
Blood and Sand introduces new and exquisite weapons, ferocious armor and arena building pieces to The Exiled Lands. Also released is a free update that includes new and improved PvP mechanisms and containing various bug fixes, new items and a PvP overhaul. The free update introduces the Battle Standard, which can be placed to create PvP zones. This will allow players to create massive arenas and fighting pits, even on PvE servers. Participating in PvP on PvE servers will be entirely optional. Another of our articles, entitled "Conan Exiles Live Stream Reveals New Items For Blood and Sand", contains an introduction, which can be accessed by clicking on the title link.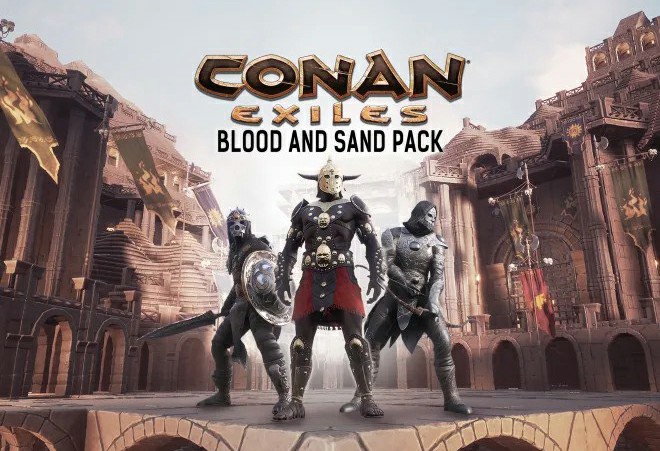 Conan Exile
is an open world survival game against the background of Conan the Barbarian land. After the successful Early Access in January 2017, the game was fully released on PC, Xbox One and PlayStation 4 on May 8, 2018, making it one of Funcom's best-selling and fastest-selling games to date.
OSLO, Norway – September 3rd, 2019 – Funcom today released a new DLC for Conan Exiles, accentuating the brutal life in The Exiled Lands. The Blood and Sand pack contain a lot of new visual content, from arena buildings to new weapons and armor.
The DLC is available on PC, PlayStation 4 and Xbox for $ 9.99 / € 9.99 (regional differences may apply). All the new content in Blood and Sand is exclusive to this DLC and adds a host of new visual options, but does not give any in-game advantage in power.
The Blood and Sand pack contains:
29 new arena building pieces
15 new armor pieces in three sets, such as the Bear Shaman armor
19 new weapons in the Bloodletter set plus all new weapons

15 new war banner placeables
Conan Exiles Update
Conan Exiles Blood And Sand
Conan Exiles DLC