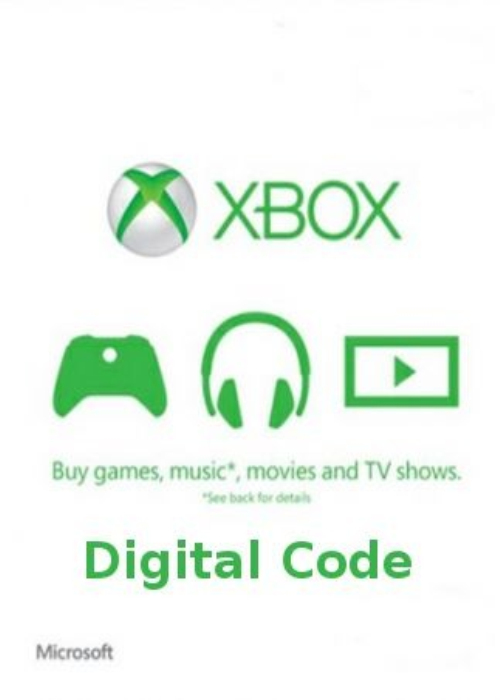 XBOX Live Gaming Voucher 50 USD Key
XBOX Live Gift Card 50 USD Key adds 50 USD to your XBOX Live account. It can be used only on United States accounts.It is in Stock now,welcome to order on Cdkeysmall !
You May Also Like
---
---
Use the Xbox Live Gift Card to recharge your credit as a Xbox Member! It is your ticket to a vast world of entertainment. Redeem your card through the Xbox LIVE Marketplace to crank your favourite games up a notch with add-ons like new characters, levels, and more. You can also download HD movies or TV shows for an instant movie night or pick up and play arcade games the whole family will love.

Choose from thousands of amazing apps, games and more. Xbox and Windows Store gift cards are a great gift option for friends and family and the perfect choice as an allowance or the occasional present for your kids.

Features:
- Give your favourite games new life with add-ons such as levels, characters, and props
- Instantly download HD movies, TV shows, and Xbox LIVE Arcade games
- Download full-fledged Xbox 360 Games on Demand and pick up and play Xbox LIVE Arcade games