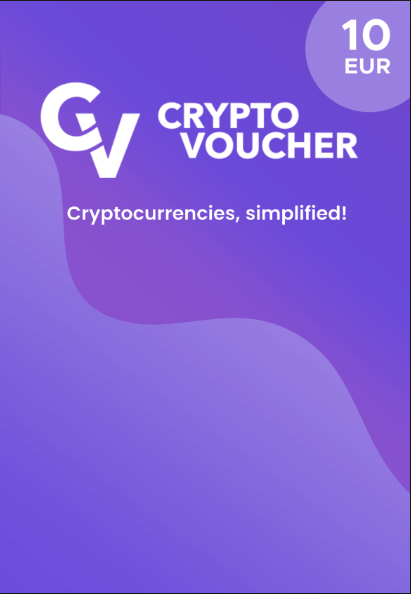 Crypto Voucher Gaming Voucher 10 EUR
Please redeem it on https://cryptovoucher.io/
You May Also Like
---
---
Crypto Voucher is a convenient and cheap way to get BTC, ETH, LTC instantly. Our fees are low, transparent and reflect the real-time exchange rate. Buying cryptocurrency with a Crypto Voucher is very easy, all you need to do is select the voucher value you want to buy. Then you simply need to complete the transaction on our partner's website and receive a unique alphanumerical code.
Crypto Voucher offers gift cards worth 10, 25, 50, 100, 200, 500 and 1000 EUR, each transferring the equivalent amount of cryptocurrency to the wallet you specified while redeeming your voucher. No extended waiting times - our vouchers guarantee instant funds delivery whenever you choose to redeem them.
Crypto Voucher handles the entire process for you, from purchasing to redeeming, giving you a convenient crypto source in a user-friendly package.
Related Products:
*
Crypto Voucher Gift Card 200 EUR
*
Crypto Voucher Gift Card 100 EUR
*
Crypto Voucher Gift Card 50 EUR
*
Crypto Voucher Gift Card 25 EUR