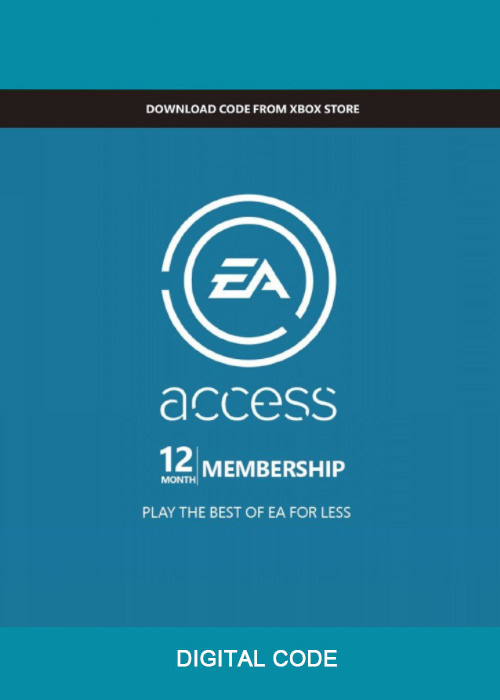 EA Access 12 Months Xbox One CD Key
Please notice that currently, EA Access is available in 41 countries and territories:Argentina, Australia, Austria, Belgium, Brazil, Canada, Chile, Colombia, Czech Republic, Denmark, Finland, France, Germany, Greece, Hong Kong, Hungary, India, Ireland, Israel, Italy, Japan, Mexico, Netherlands, New Zealand, Norway, Poland, Portugal, Russia, Saudi Arabia, Singapore, Slovakia, South Africa, South Korea, Spain, Switzerland, Sweden, Taiwan, Turkey, United Arab Emirates, United Kingdom, and the United States.
You May Also Like
---
---
Expand your gaming library with a growing collection of EA's best games. Try upcoming EA games before they're released. Save 10% on digital EA purchases on Xbox One.EA Access brings you great EA games for a great price. Download and play an evolving collection of EA titles for Xbox One at any time in The Vault.
Benefits include:

* EA games in The Vault that you can download and play as much as you want. Binge on EA's best Xbox One games. There's always something awesome for you to experience in The Vault. Play one or play them all, it's up to you.

* A 10% discount on EA Xbox One digital purchases.

* A chance to try EA games five days before the release date for a limited time.

Play with EA Access 12 Months Xbox One CD Key,download and play dozens of great games from series.