Six New Titles for Xbox Game Pass for August Announced: Downwell, Slay the Spire, Pandemic, and More
Time: 2019-08-01
Whatever types of games you enjoy, you'll find something to please you in the list of six new titles Microsoft confirmed are being added to Xbox Game Pass and Game Pass Ultimate. Go for what gets you the most achievements? Pick the games that have animals you can pet? Prioritize the fighting games so you can prove that you are a better fighter and not just a button masher. With games in a variety of genres, this selection is sure to please current members and motivate new sign-ups for subscriptions.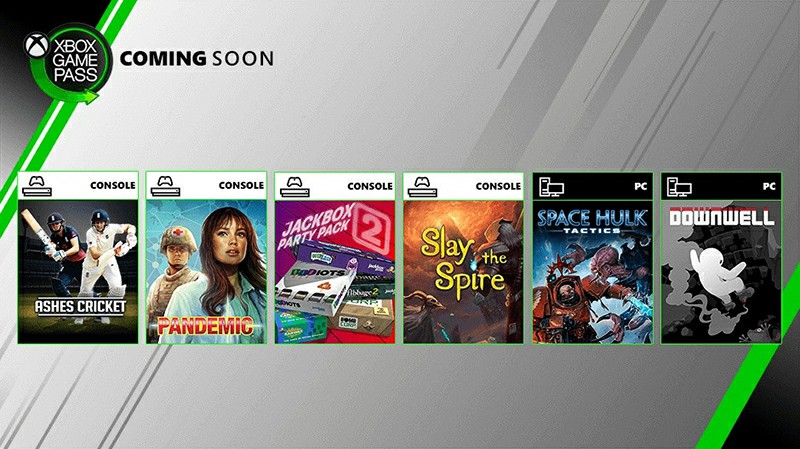 Here Are the Six New Titles For Xbox Game Pass for August
The list of games coming to Xbox Game Pass soon showed up on the official Xbox Game Pass Twitter account.
Ashes Cricket, 8/1
Pandemic, 8/1
Downwell, 8/1
Jackbox Party Pack 2, 8/8
Space Hulk Tactics, 8/8
Slay the Spire, 8/14
The following is a detailed introduction:
August 1
Ashes Cricket (Xbox Game Pass for Console, Xbox Game Pass Ultimate)
Ashes Cricket brings all the fast-paced action, big hits, and skill that you see in the greatest cricket competition in the world, in both a more realistic and authentic way than ever before.
Pandemic (Xbox Game Pass for Console, Xbox Game Pass Ultimate)
As members of an elite disease control team, you're the only thing standing in the way of the four deadly diseases spreading across the world. Travel the globe protecting cities, contain infections from spreading, and discover the cure for each disease. The fate of humanity is in your hands!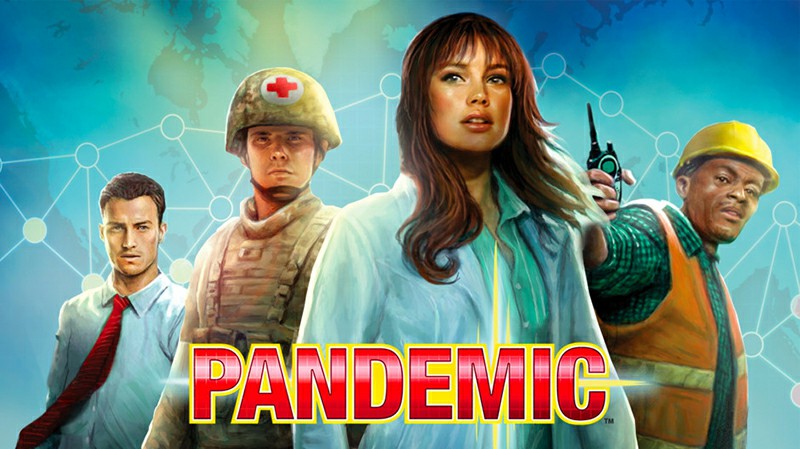 Downwell (Xbox Game Pass for PC, Xbox Game Pass Ultimate)
Venture down into a darkness filled with nasty creatures (and mysterious secrets) to collect spectacular red gems scattered about the rocks in search of untold treasures. Armed only with your Gunboots for protection, battle well-dwelling monsters and uncover hidden caves filled with riches and relics.
August 8
Jackbox Party Pack 2 (Xbox Game Pass for Console, Xbox Game Pass Ultimate)
The sequel to the party game phenomenon The Jackbox Party Pack, featuring five fresh, rib-tickling party games supporting up to eight players. It's a game-night riot in a box… without the box!
Space Hulk Tactics (Xbox Game Pass for PC, Xbox Game Pass Ultimate)
A faithful adaptation of the board game "Space Hulk" bringing a unique twist to the cult classic formula. Engage in bloody battles through an immense Space Hulk — a twisted mass of asteroids, wrecked star ships, and debris – as either a squad of Terminator Space Marines or the deadly alien Genestealers.
August 14
Slay the Spire (Xbox Game Pass for Console, Xbox Game Pass for PC, Xbox Game Pass Ultimate)
Fusing card games and roguelikes together in an original single-player, deckbuilder adventure. Craft a unique deck, encounter bizarre creatures, and discover relics of immense power to slay the spire!
Xbox Game Pass Quests
Earn more than 1,200 Microsoft Rewards points August 1 – September 2 when you complete Game Pass Quests. Use your points towards Xbox Game Pass Ultimate, Xbox Gift cards and much more.
Batman: Arkham Knight – 200 Rewards points each
Metro Exodus, Metro Last Light, and Metro 2033 Redux – 100 Rewards points

Earn one achievement in any of the Metro games

Battle Your Way in Borderlands: The Handsome Collection, Doom, and Payday 2 – 300 Rewards points

Earn one achievement in each game

Ashes Cricket – 100 Rewards points (starts on 8/5
Play Something New – 100 Rewards points

Earn one achievement in any game within the "Play Something New" Collection

Summer of ID@Xbox – 300 Rewards points

Earn three achievements in any of the Summer of ID@Xbox games

Mobile App – 100 Rewards points

Sign-in to mobile app four times on four different days

Mobile App – 100 Rewards points

Download an Xbox Game Pass title from the mobile app
The majority of these games are, admittedly, not particularly big titles. Downwell is a roguelike platformer, Jackbox Party Pack 2 is (clearly) a party game, and Space Hulk: Tactics is based on the board game by the same name.
The most well-known title on the list is Slay the Spire, a popular roguelike game which combines deck-building card game elements. Gamers and critics alike praised its unique gameplay, as well as its story, world and replay value.
So if you don't have
Xbox Game Pass
or Game Pass Ultimate, it might just be time to sign up, or you can buy our
Xbox Live Gold Membership Card Global
. And while you are at it, did you know that the August 2019 free games through Games with Gold have been announced? Find out all the August 2019 Games with Gold free games.
Xbox Game Pass
Game Pass Ultimate
Xbox Games