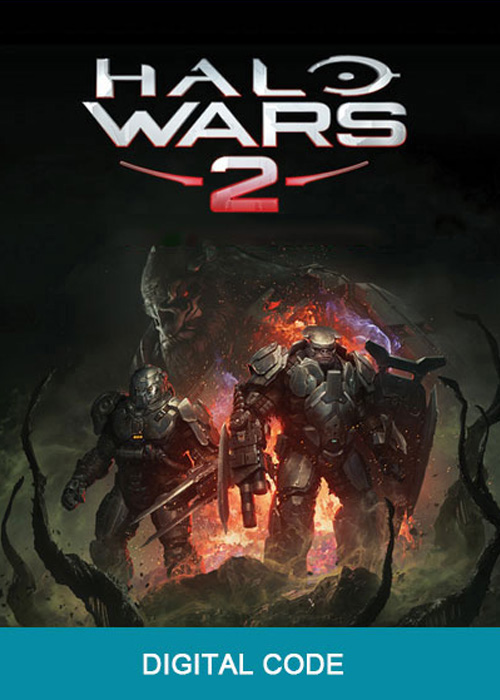 Halo Wars 2 Xbox One Key Windows 10 GLOBAL
Halo Wars 2 (Xbox One) is a digital product – no box included. The price applies to a digital version of the product.It is in stock now,welcome to order on Cdkeysmall and get a wonderful game experience!
You May Also Like
---
---
Global Xbox One key for PC.
Halo Wars 2 (Xbox One) is a sequel to one of the few real-time strategies on consoles. Set in the beloved Halo universe, Halo Wars 2 brings back the Spirit of Fire crew after decades spent in cryosleep. Co-developed by the veteran studio Creative Assembly, Halo Wars 2 once again challenges the idea that RTS games can't work on consoles.
Real-time strategy makes an explosive return to the Halo universe in Halo Wars 2. Lead Spartans, Warthogs and other classic Halo fighting forces in a brutal war against a terrifying new enemy on the biggest Halo battlefield ever.
All-new, Action-packed Story – The heroes of Halo Wars return to find themselves - and the galaxy - in more danger than ever. Following the events of Halo 5, the all-new story is told in action-packed missions set on the legendary Halo destination known as the Ark. Players will strategically command overwhelming firepower in large-scale battles against a terrifying threat facing the UNSC and all of humanity.
Experience an all-new story told across action-packed campaign missions.Play with or against friends and the Xbox Live community in a variety of multiplayer modes supporting up to 6 players.All-new units with explosive firepower, Leaders with special abilities that help to turn the tide in battle and thrilling multiplayer modes are at your fingertips as you wage war on a variety of maps.
Build Your Halo Army – Construct your bases, prepare your vehicles and amass your troops. Lead them into huge battles that span across alien environments in a vast collection of campaign and multiplayer maps
Blitz: Instant Command – Blitz is an entirely new way to experience Halo Wars and real-time strategy gameplay. Combining tactical combat with card-based strategy, your deck is your army in Blitz as you build collections of powerful Halo vehicles and troops and command those units in fast-action matches online or solo against waves of enemies