YouTuber allegedly visited by private investigators after posting Borderlands 3 leaks
Time: 2019-08-12
SupMatto, the author of the YouTube channel, has been uploading videos about the Borderlands series since 2015, and has produced some related news videos before and after the Borderlands 3 release, but this has also caused him some trouble: in his latest upload In the video, he said that he was investigated by Take-Two Interactive for the content, which is the parent company of Borderlands 3 publisher 2K.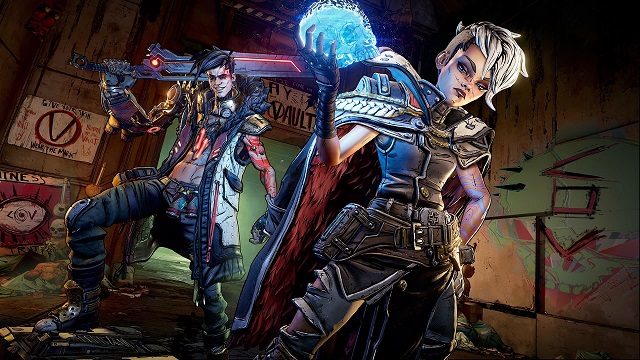 SupMatto said in the video that two people who claimed to be T2 came to his door and asked some things about his YouTube channel. He said that according to the subsequent advice of his lawyer and family, he should not answer these two people at the time. Asked the question, but he just thought that there was nothing to hide.
"On Thursday July 25th, private investigators showed up to my home, trespassed on my private property, and questioned me," SupMatto said in a video this week, explaining why his channel had fallen quiet. "I was very tense, as many of you could imagine, having two people in suits you don't know turn up to your home."
"Since I've had time to reflect on the situation, I'd say excitement got the better of my judgment," said Matt "SupMatto" Somers, who has been posting Borderlands videos on YouTube since 2015. "It was a bit of a shitty thing to do."
2K, which later belongs to T2, stated that part of the video content of SupMatto was illegal and hurt the Borderlands community: "The action we took was the result of a 10-month investigation. The creator has violated us. Policies, disclosure of confidential information about our products, and a history of infringement of our copyrights. Not only does it be illegal, but it also negatively impacts the expectations of other content creators and fans on the game."
In the video uploaded by SupMatto, the main content is the Borderlands series of strategies, techniques, and deep history, world view exploration. Since last year, his channel has started to produce Borderlands 3 news and prediction videos. His clues come from anonymous. Explosives or tap fans of SteamDB. He also predicted a lot of things, such as the new four-manipulable characters, firearms with radiation elements, and additional content from Borderlands 2.
For his video, the 2K representative said that the content is incomplete, and some things are not true: "Take-Two and 2K are very serious about security and trading secrets. Disclosure and intellectual property violations may not only affect us. Our business and partners may also have a negative impact on the experience of our fans and consumers, and we will take the necessary actions to defend."
Borderlands 3 Release Date
Borderlands 3 News Guide
Borderlands 3 Tips
Borderlands 3 2K Games