Overwatch is officially coming to Nintendo Switch in October
Time: 2019-09-05
Nintendo has announced that developer Blizzard is bringing Overwatch to the Nintendo Switch. Nintendo Direct presentation confirmed the team-based multiplayer shooter will be getting a Switch release on 15 October 2019 — just in time for the annual Halloween event.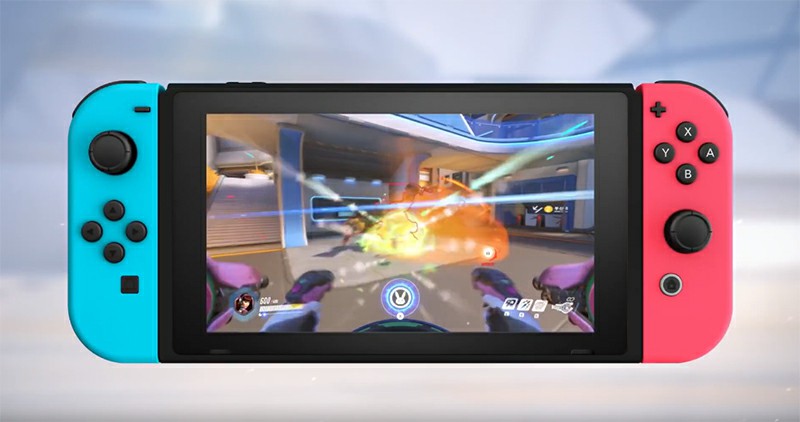 Originally released in 2016, Overwatch has become one of the biggest first-person shooters of the past decade, which sees players pick from a bunch of unique heroes to compete in 6v6 matches. It seems there's some truth to talk about Blizzard bringing Overwatch to Nintendo Switch over three years after the game's debut elsewhere. Fans of the popular team shooter have long hoped for a Switch port, since it's the only major platform without Overwatch – and now it's finally happening. The port also sounds like a pretty good deal: the package includes the game, a three-month Nintendo Switch Online membership, 5 Legendary Hero Skins, 5 Epic Hero Skins, and 5 Origin Hero Skins — along with a Golden Loot Box.
The trailer also debuted some new motion controls special to the Switch version, with players controlling their characters by tilting the Switch in its handheld mode.
It's shaping up to be a busy year for Overwatch. In addition to the Switch port, the game has already added two new heroes in 2019 — Baptiste and Sigma — along with major changes like the creative Workshop mode and a new role queue feature designed to create more balanced team compositions. Meanwhile, on the e-sports front, the Overwatch League is gearing up for home-and-away matches in its third season in 2020, with season 2 playoffs kicking off later this week.
You can already pre-order Overwatch: Legendary Edition for $40 on the Nintendo eShop.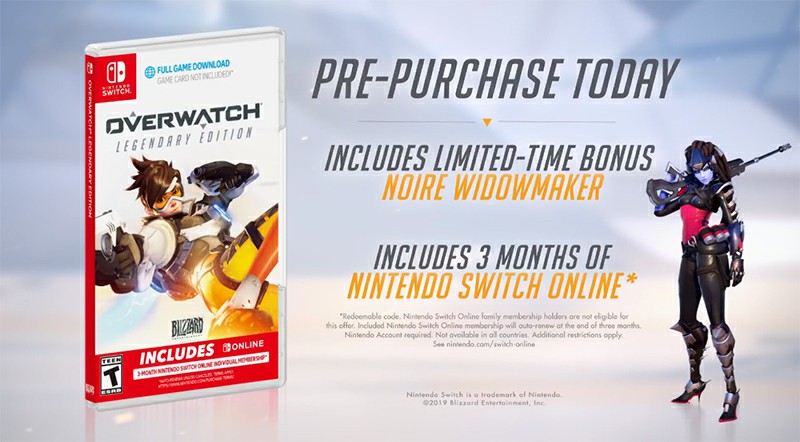 Overwatch
Overwatch News
Overwatch Nintendo Switch