Cube World 2.0 to hopefully launch on Steam around the end of September/October 2019
Time: 2019-09-09
Cube World, a voxel-based action RPG that released its paid alpha build six years ago, is finally going to launch its final version on Steam as soon as this month. Developer Picroma announced it will launch on Steam "hopefully around the end of September/October 2019."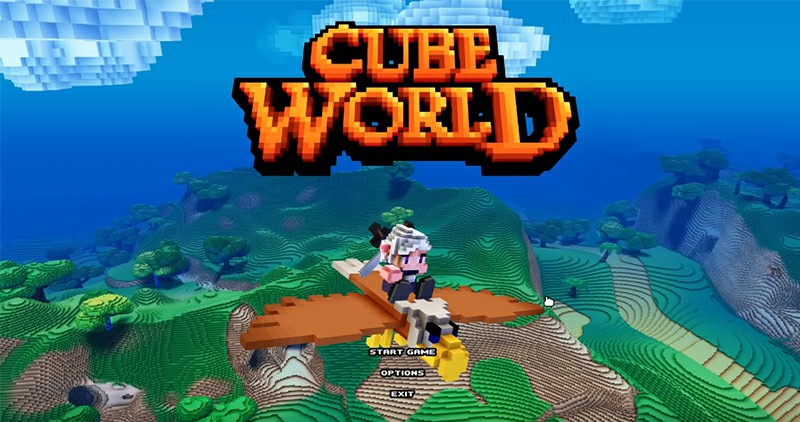 In July 2013, the game's creator Wolfram von Funck published a paid alpha for $15. But the game only got one further update — at the end of July 2013 — and was removed from sale four years ago.
In a blog post, von Funck explains why it took six years to finally release the game on Steam.
"As some of you might remember, we got DDoS'ed as soon as we opened the shop. It might sound silly, but this event traumatized me and kind of broke something inside me," von Funck said. Von Funck spoke of "dealing with anxiety and depression ever since," and that social media didn't help, which somewhat accounts for Von Funck's lack of communication.
Cube World finally has a release window, six years after alpha. Cube World, a voxel-based action-adventure game inspired by Zelda and Minecraft, has generated a great deal of hype since it was first announced in June 2011 - has finally secured a release date.
"There were several points in the past years where I considered releasing an update, but every time I was afraid it wasn't good enough," von Funck wrote. What is launching in September/October is effectively "Cube World 2.0," von Funck said. Now, after years of sporadic updates and silence, Cube World is finally imminent. This a full release, not an alpha update.
Features of Cube World
Action-based combat with dodging, aiming, combos, special skills and more.
Choose between four different classes: Warrior, Ranger, Mage, Rogue.
Craft weapons, armor, potions, elixirs and food and more from ingredients found throughout the world.
Discover procedurally generated lore and learn about ancient civilizations and magic artifacts.
Explore a nearly infinite, procedurally generated fantasy world.
Non-linear, open world gameplay. Solve quests, help residents, fight huge monsters, explore ancient dungeons! It's all up to you!
Plan your next adventure with the 3D voxel world map. Scroll and zoom everywhere to find your next destination!
Retrieve unique magic artifacts to level up and improve your skills.
Tame pets that fight along your side and can be used as mounts.
Steam News
Cube World
Cube World Steam