How to participate in Steam client beta testing?
Time: 2019-09-18
The New Steam Library is now available in open beta – all players can choose and try out new features.
Learn about the features of the New Library
You can learn more about the new Library's features from the Library Update page.
How do I join the beta?
Opting in to the Steam Client Beta lets you use the latest features before they're released, not just the New Steam Library.
Follow the instructions below to participate in the Steam client beta: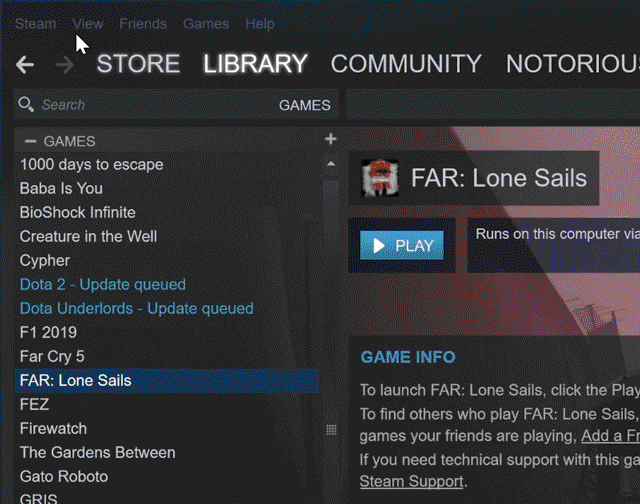 With Steam running, click on "Steam" in the upper left, then choose the "Settings" menu. (Preferences on Mac) or follow this link.
On the "Account" tab under "Beta Participation" click the "Change..." button.
Select the "Steam Beta Update" from the drop down list and click "OK".
You will be prompted to restart Steam, please select the "Restart Steam" button.
Steam Library
Steam News