ARK: Survival Evolved Genesis Expansion to Launch in This December
Time: 2019-08-13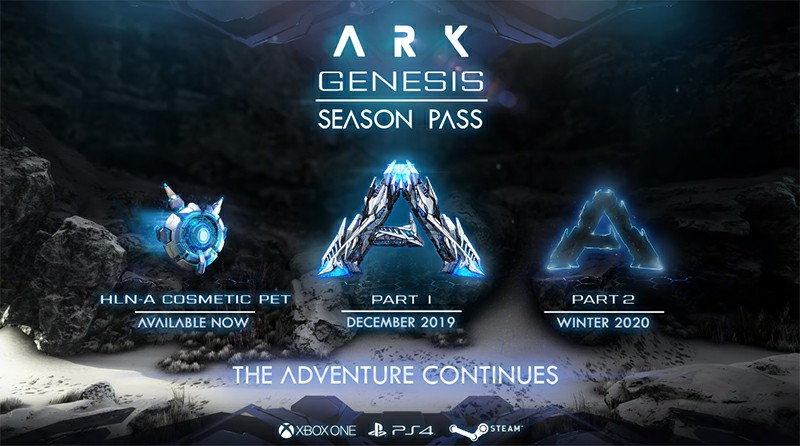 Developer Wildcard has unveiled
Genesis
, a new two-part expansion for
Ark: Survival Evolved
, and it's coming to PC, Xbox One, and PS4, starting in December. Genesis will be split into two parts, with part one arriving this December, and part two scheduled for winter 2020. Genesis will contain the game's fourth and fifth paid expansions, and is the game's second season pass. Wildcard has not revealed what exactly the Genesis expansion will bring to the game, but it did say that it will include "a really cool map," a new Tek Claw weapon, and a new AI companion.
Players can now pre-purchase A $35 Genesis season ticket and go straight to hln-a (pronounced Helena), A floating companion robot that ACTS as narrator and guide. You can also customize her looks with various dyes. She's only around you now, but she'll play a major role in the story of the expansion.
In addition to HLN-A, Genesis will introduce new biomes to explore, exotic creatures to tame - including a giant sea turtle on which you can build a base, a fire-breathing lizard, and a hangry gremlin thing - and yet more items to craft.
As for the map that will arrive with ARK: Genesis, we can see it has some volatile volcanic regions, some snowy mountainous areas, and some more temperate biomes. There will also be an expansive water biome.
As to what Genesis will bring in terms of specifics, that's a little harder to gauge right now. Despite being unveiled in a 50-minute livestream, the bulk of the expansions still remain firmly under wraps.
It remains to be see if the community will be more accepting of a new season pass with Ark: Survival Evolved now approaching its second year as a full release.
ARK: Genesis
ARK: Survival Evolved