Sea of Thieves Fort Of The Damned Update Now Live
Time: 2019-10-17
The upcoming content drop for Sea of Thieves has finally arrived, as Fort of the Damned has launched on both Xbox One and PC versions of the pirating game. This update is both fun and scary! Highlights of the release are the eponymous Fort of the Damned, adding Sloops to the arena and much more.
The new update brings with it the Fort of the Damned itself, as well as the new Sloop Arena, pitting duo teams of pirates against each other in naval combat. Additionally, the Fort of the Damned update brings a refresh to the Black Market in Sea of Thieves, giving more players a chance grab the latest items before the next content update.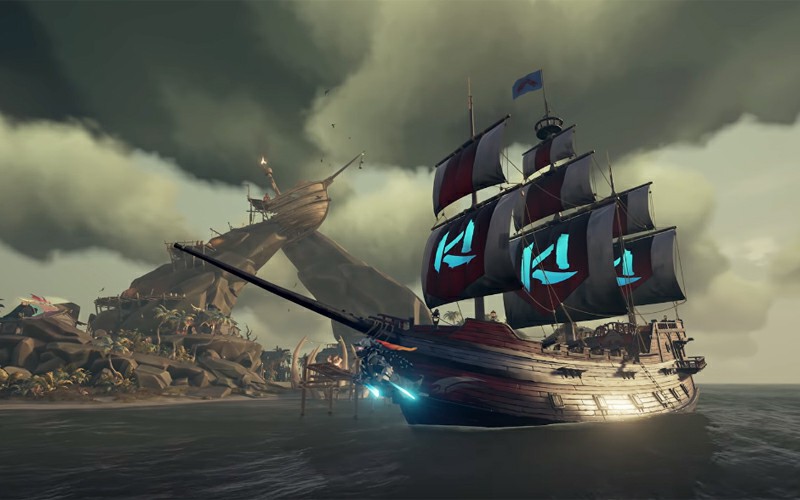 From the announcement post on the Sea of Thieves website:
The frights and thrills of the Fort of the Damned promise plenty of riches to those brave enough to take on the challenge, but pirates can expect a whole range of new additions to the game beyond that – from a much-anticipated instrument to a new duo crew Arena option for all the Sloop (Sea) Dogs out there. We hope you're ready, as there's plenty to be getting stuck into.
FORT OF THE DAMNED
DUO SLOOP ARENA
NEW FEATURES
PIRATE EMPORIUM
BLACK MARKET
OUTPOST COSMETICS
Updates
Fixed Issues
Known Issues
Download and Installation
Forum Discussion
Looking For Crew?
You can check out the full list of updates and additions to Sea of Thieves today on the
official patch notes
.
Sea of Thieves
Sea of Thieves Update