Warhammer Vermintide 2 - Winds of Magic Is Available On Steam Now
Time: 2019-08-15
Independent developer Fatshark released
Winds of Magic
on August 13, 2019, the new expansion to their multimillion selling and award winning hit game Warhammer: Vermintide 2. This is the first expansion for the PC version of Warhammer: Vermintide 2. If you want to
buy Warhammer Vermintide 2 Steam CD Key
, please click the link.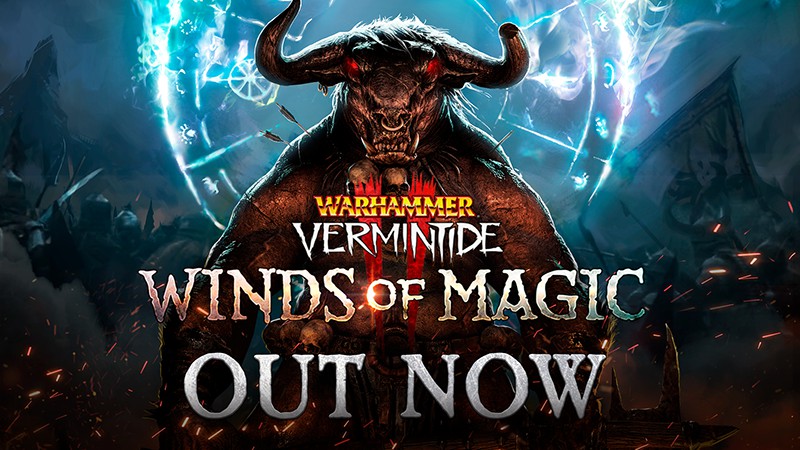 "Warning heroes - the Beastmen have arrived, and they bring malice with them. Pick up the new weapons, and help me put a stop to this invasion of ruthless enemies." says Bardin Goreksson, self-proclaimed leader of the Ubersreik Five group of heroes.
"The first expansion for Warhammer: Vermintide 2 brings a brand new enemy faction and new challenges to the game. As a meteor crashes down in the Reikland, the Beastmen rush to the epicenter to claim it as a Herdstone. It is up to the five heroes to stop them before a dreadful disaster strikes the Empire."
Martin Wahlund, COE of Fatshark, described his excitement of launch day for any product,
"Release day is the most exciting day in game development, and here we are today. Warhammer: Vermintide 2 - Winds of Magic is available now, ready for heroes to excel. Winds of Magic would not have been possible without the feedback from our beta tests, and we want to thank all beta players who helped us deliver the best version of Winds of Magic."
Winds of Magic features
Winds of Magic also brings a new level entitled "Dark Omens", plus a new game mode called "Winds of Magic". The Winds of Magic are made up of different "weaves" and will be a combination of:
Map: A chunk of an existing adventure map.
Wind: The different Winds of Magic will affect and modify the map.
Objective: Each map will have a specific objective for players to complete.
Finale: If the objective is completed the players will face the final challenge.
Difficulty: As players progress the difficulty will increase.
Check out the trailer below:
Warhammer: Vermintide 2
Vermintide 2 Winds of Magic