Legends of Aria Developer Start Q&A On Thursday
Time: 2019-09-25
According to twitter, the developers of Legends of Aria will start Q&A with players this Thursday at 1 p.m. Et.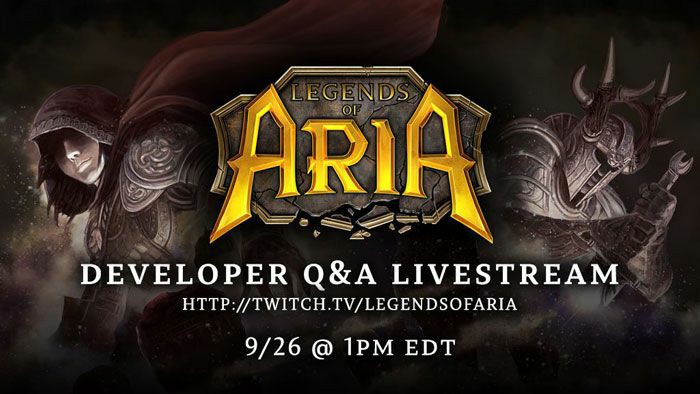 "Our Developer Q&A will be on Thursday this week, 9/26, at 1pm Eastern. Get your questions in early by sending them to community@citadelstudios.net! pic.twitter.com/rnJtk3XXHY
— Legends of Aria (@LegendsOfAria) September 24, 2019
Be sure to get your questions to community@citadelstudios.net beforehand for a chance for them to be answered."
In case you missed it, Point Release 8 releasing for Legends of Aria with the crafting system receiving an update:
Rewards should feel more appropriate to the difficulty and material investment of the order being filled.
Crafting orders and rewards can be fine tuned to adjust to the in-game economy with a greater level of control and detail.
Distribution of crafting orders should be more consistent and evenly balanced for skill level, recipe, and material types.
Loot tables for CO rewards have been completely rebalanced. Essences rewarded have been significantly increased.
Legends of Aria is represented by Team Critical Hit, a games PR company co-founded by former MMORPG Managing Editor Bill Murphy. Legends of Aria is a sandbox MMORPG in development for PC by Citadel Studios. In multiplayer online games, players can completely customize their experience. Cooperation will determine how the world develops, set your own rules and play the game the way you want.
Legends of Aria PC
Legends of Aria
Legends of Aria Launch Date