GreedFall is now available on Playstation 4, Xbox One, and PC
Time: 2019-09-11
GreedFall, the fantasy RPG developed by Spiders Studio in partnership with Focus Home Interactive, GreedFall, is now available on PlayStation 4, Xbox One and PC.
To celebrate Greedfall's release, a new trailer was released a few days early to give us a glimpse of what's to come. Watch the trailer here:
Explore uncharted new lands as you set foot on a remote island seeping with magic, and filled with riches, lost secrets, and fantastic creatures.
The mysterious and magical island of Teer Fradee looms on the horizon, a beacon of hope for your disease-ridden homeland. Uneasy relationships simmer between the island's many factions, both settler and native, as you arrive as a diplomat and seeker of a cure. With diplomacy, deception and force, become part of a living, evolving world - influence its course and shape your story.
Freedom and the power to choose both lie at the heart of GreedFall. Shape your story from character creation to conclusion, carving your path through impactful decisions and your choices in talents, skills and attributes. Choose which companions to bring on your journey, carefully considering their talents and loyalties, while crafting equipment for your entire party to look and play the way you want. Befriend, betray, and make the toughest choices as you shape your destiny and the island's.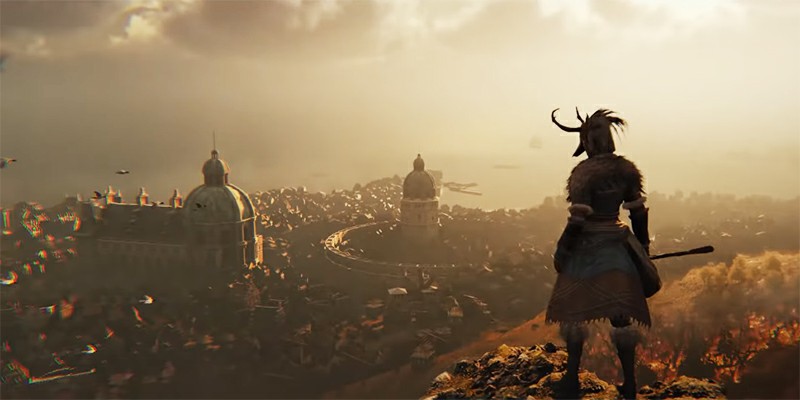 Forge this new world's destiny, as you befriend or betray companions and entire factions.
Engage in a core roleplaying experience – achieve quests and complete objectives in a multitude of different ways – through combat, diplomacy, deception, or stealth.
Complete freedom in character progression – play as a male or female, customize your appearance, and freely choose your abilities, spells and skills.
Delve into a mysterious world of magic – begin a grand journey and uncover ancient secrets protected by supernatural beings, manifestations of the island's earthly magic.
Review codes for GreedFall are available. Please contact the following based on region to register your interest:
GreedFall is now available on PlayStation 4, Xbox One, and PC.
GreedFall
GreedFall News