Ancestors Legacy Will Launch on PS4 and Xbox One on August 13
Time: 2019-07-05
Publishers Destructive Creationsand 1C Entertainment announced that the RTS game Ancestors Legacy will be available on the PS4 and Xbox One platforms on August 13 for $39.99 /£34.99.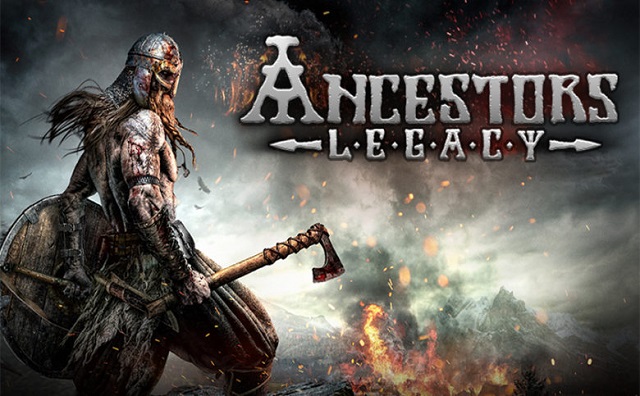 Ancestors Legacy has been on the market for over a year now and has received many expressions of appreciation from professionals in the gaming industry, though the vast majority have been from customers and fans. The high ratings it has received (77% user ratings on Steam and a 77% Metascore on Metacritic) reflect the quality of the game and the developer's dedication to polish and their desire to expand the title, of which 3 DLCs and numerous updates are proof. The rigorous work put into finalizing all the extra content held back the console releases further than initially projected, so the development team had to find a reliable partner to ensure a reasonable timeline for delivering the console builds to fans who were eagerly awaiting them. It was the close and productive cooperation between Destructive Creations and the team from Slipgate Ironworks that made the introduction of the game to PlayStation4 possible.
The console version has an optimized user interface and key mapping, and includes all the features of the
PC
version, from all of its main weapons to the history-inspired story, tactical squad-based battles, day-night cycle, action camera, and skirmish and multiplayer modes.
This will see Ancestors Legacy bringing all its main weapons to console – enticing history-inspired storyline, tactical squad-based battles, day-night cycle, action camera, and pleasing visuals on par with the PC version. Further to that though, expect to see extra hours of gameplay in skirmish or online multiplayer modes.
Ancestors Legacy is a squad-based, tactical, real-time strategy game that first landed in Steam in May 2018. The background of the game is set in the medieval history of Europe, recreating four different nations and their conflicts, and the way to resolve conflicts is often war.
The game offers players a choice of Vikings, Anglo-Saxons, Germans and Slavs nations, as well as the missions of conquering and attacking enemy camps, villages and towns. Players can only win if they make full use of all available tactics, strategic, the environment and manage your temporary bases and settlements.
Below is a list of Ancestors Legacy's features:
Four playable nations in an extensive single-player campaign inspired by historical events.
Various modes of intense multiplayer battles.
Advanced tactical options combining the use of terrain, experience, and morale.
Cinematic battle camera view that puts you right in the center of the action.
Outstanding visual fidelity powered by Unreal Engine 4.
Streamlined resource management and village construction.
The console version of Ancestors Legacy not only contains all the content of the PC version, but also the game is optimized for the host interface UI and manipulation, which is convenient for the player to play the game.
Ancestors Legacy Guide
Ancestors Legacy News
Ancestors Legacy PS4
Ancestors Legacy Xbox One